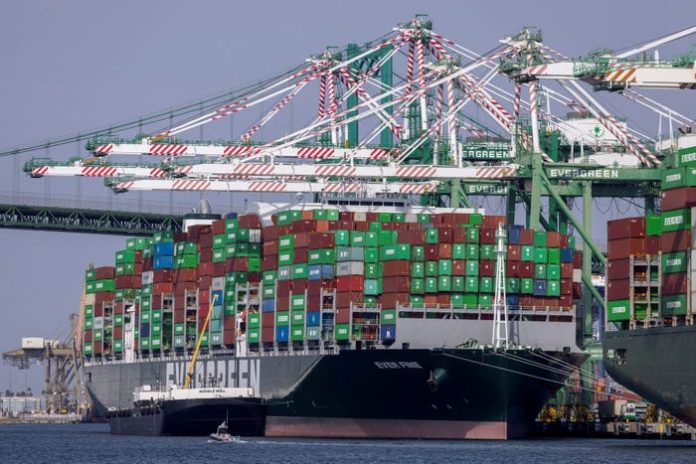 The Marine Exchange of Southern California confirms today that 105 vessels are anchored waiting to enter Los Angeles and Long Beach ports. 77 of them are container vessels loaded with thousands of units of imported goods. And as the backlog continues its impact on the nation's grocery store shelves is visible. #EmptyShelvesJoe is still trending.
President Joe Biden doesn't have a "near-term" answer for skyrocketing inflation or shortages caused by the backlog at the ports.
Earlier this month Biden announced that both facilities were moving to around-the-clock work schedules. During a CNN town hall with Anderson Cooper last week, Biden also said he would "absolutely, positively" consider having the National Guard help clear the jam at the California ports.
"So, would you consider the National Guard for trucking?" Anderson Cooper asked. "Because there's a lot of problems with not enough truck drivers right now."
"Yes," said Biden.
"So, are you actually talking about having National Guardsmen and women driving trucks?" Cooper asked.