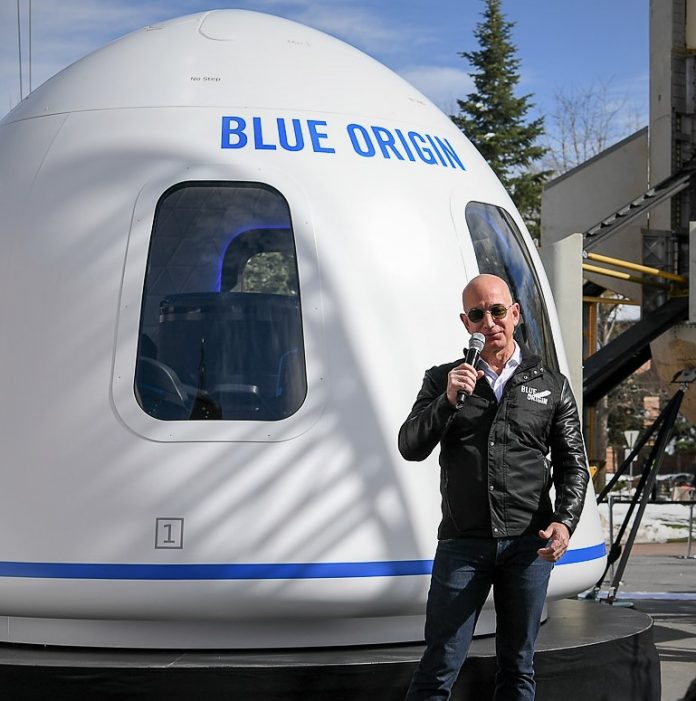 Blue Origin seems to be in free fall. It remains years behind Elon Musk's SpaceX in all its development projects. The Jeff Bezos-owned space company has been missing deadlines with one of its largest customers the United Launch Alliance (ULA). And is fighting a two-year battle with another large customer, NASA.
When Blue Origin lost out to SpaceX in their bid for NASA's Artemis Human Landing System contract, they started the litigation war with NASA. 
Blue Origin has the blues
Blue Origin is under contract to develop a Vulcan rocket for ULA. The plan is to use BE-4 rocket engines to build its Vulcan rocket. The Vulcan is a two-stage launch vehicle that is currently years behind in development.
They have been working on the Vulcan for seven years.  In 2014, ULA chose Blue Origin to develop the BE-4 rocket instead of Aerojet Rocketdyne's AR1.
Fabrication at the Kent, Washington facility may not be completed till 2023.
Ars Technica writer Eric Berger claims a source said that "There is great concern about this engine development. It's much more than [ULA CEO] Tory Bruno is showing publicly. There is great concern that Blue is not putting enough attention and priority on the engine."
A firing test of the rocket, including flight engines, was scheduled for the summer of 2021, but it never took place. And Bezos's flight to the edge of space wasn't much of a distraction.
ULA has been continuing to use the Atlas V rocket with Russian rocket engines. And the urgency of developing the Vulcan is heightened by increasingly bad US-Russia relations.
It is rumored that ULA may presently be looking for a competitor to build out the rocket. Since Lockheed, a co-owner of the space company, has put out feelers to acquire Aerojet. 
But Aerojet's AR-1 may not be up-and-running much faster. And the two engines require different fuel sources which would create a long list of extensive modifications.
ULA is stuck waiting for Blue Origin to finalize a working BE-4 engine. The SpaceX competitors still seem to be moving in slow motion. And it doesn't look like 2022 will be the year that it happens.