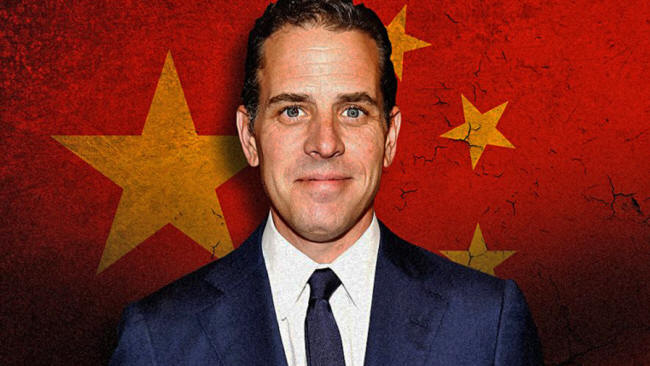 According to Power the Future founder Daniel Turner, President Biden sold one million barrels of oil from the nation's Strategic Petroleum Reserve (SPR) to the Chinese gas company that has been linked to his son, Hunter Biden.
Turner has been complaining that Biden's energy policies are leading to the 2-year steep increases in the price of gas at the pump. And that Biden's November 2021 sale of America's emergency reserve was a "terrible idea." 
And he emphasized that Biden's choice to funnel gas to China makes it an "outrageous sale." 
"This is pretty remarkable. Of all the gin joints in the world, of the oil companies in the world, we chose to use one company in China that Hunter Biden is a part-owner and investor, "Turner said.
"The next step is why are we selling it to the communist Chinese and then the third step is again, of all the oil companies that are brokering this deal, the one that the president's son is a part-owner investor? I don't know if he profited, I don't know if he got a commission, but it's just beyond curious and definitely worthy of a congressional investigation that his firm had a hand in this outrageous sale of our strategic reserves, "he added. 
Hunter Biden's ties to Chinese gas company
Biden's son's laptop has emails that reveal the president may have been compromised by Hunter's business ties. Chinese owned Sinopec is tied to Hunter Biden, whose private equity firm, BHR Partners, had a $1.7 billion stake in the company seven-years- ago.