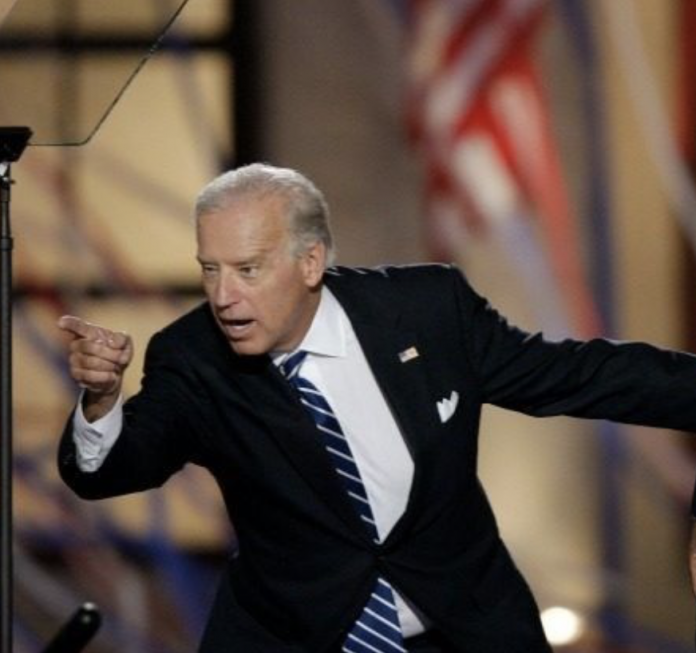 Earlier today, former Vice President Joe Biden fired back at President Trump via Twitter after the latter posted a mocking meme.
The president's meme came as Biden faces multiple accusations of inappropriate behavior towards women and girls.
Everything You Need to Know
At this time, multiple women have come forth and accused Biden of improper sexual behavior. The behaviors in question include kissing, hugging and also direct physical contact. Amidst these claims, President Trump took to Twitter and posted a meme which appeared to poke fun at the former vice president.
See for yourself:
WELCOME BACK JOE! pic.twitter.com/b2NbBSX3sx

— Donald J. Trump (@realDonaldTrump) April 4, 2019
However, Biden later fired back. In a tweet of his own, the former vice president sarcastically referred to Trump as "on the job and presidential."
I see that you are on the job and presidential, as always. https://t.co/j7wh3opXOv

— Joe Biden (@JoeBiden) April 4, 2019
The allegations against Biden come as he seemingly prepares to enter the 2020 presidential election. How the accounts of this accusers will affect Biden's political prospects currently remains to be seen. Nevertheless, the former vice president did issue some remarks in light of the allegations which he faces.
"I shake hands, I hug people; I grab men and women by the shoulders and say, 'you can do this.' whether they're women, men, young, old, it's the way I've always been. It's the way I try to show I care about them and I'm listening."
Biden has also discussed "shifting" social norms and implied that he will attempt to accordingly modify his behavior and physical contact with others.
The History Between Trump and Biden
To say that Trump and Biden are not in each other's fan clubs would serve as a vast understatement. Both men have ongoingly taken shots at one another, particularly since Trump's time in office. Biden even once stated that if he and Trump were in high school, he would "take [Trump] behind the bleachers." The president then hit back, claiming that the hypothetical fight wouldn't last long.
Allegations of Sexual Impropriety
Over the past year, individuals on both sides of the aisle have faced accusations of sexual impropriety. This has subsequently birthed the Me Too movement and conversations about the causes and dynamics of inappropriate sexual behaviors.
Further updates will follow on USA Herald.