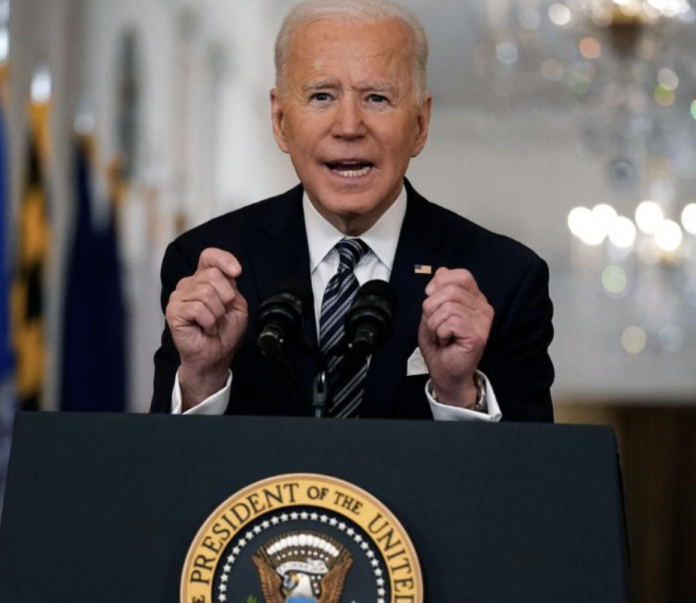 The COVID-19 vaccine is having a significant impact on the nation's gradual return to normal. Millions of Americans have already received the vaccine; meanwhile, others are waiting their turn to get inoculated.
Lower case numbers in addition to the presence of a COVID-19 are factors in Republican governors' choices to lift sweeping coronavirus mandates and restrictions. More Americans are traveling, going out to eat at restaurants, and otherwise living their lives.
On Thursday, March 11, President Joe Biden discussed the COVID-19 vaccine; this arrived during a primetime address to the nation. During this primetime speech, the 46th president also made sure to claim credit for his predecessor's work on this vaccine.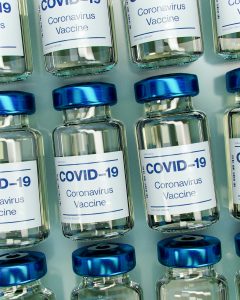 Biden on the COVID-19 Vaccine
Earlier this week, Biden made statements about the coronavirus vaccine that simply lack accuracy.
One of these statements asserts that enough vaccines didn't exist to inoculate "all or [even] near all" of the American people before his administration. Biden also projected more disinformation when he professed that "all the work [the Biden administration has] done" is why enough vaccines for the whole nation will be available before June 2021.
The reality is that the work to get Americans vaccinated started during the Trump presidency. After all, it is the 45th president who launched the Operation Warp Speed program; moreover, America's Department of Health and Human Services announced in December 2020 its purchase of 100 million Pfizer COVID-19 doses.
Biden, of course, did not mention this to the public. Conservatives, however, didn't hesitate to blast the 46th president on social media. The right noted that Biden's current work on the coronavirus vaccine is a build-off from the work of the Trump administration.
"[E]ven before the president took office, Operation Warp Speed had already put the U.S. on the path to making his campaign promise of 100 million vaccines in 100 days a reality."

Biden takes full credit for vaccine work started before he took office https://t.co/d2WoLxOtRD

— Jason Miller (@JasonMillerinDC) March 12, 2021
More from Biden's primetime address
Many points of the Democrat's president's primetime address attracted criticism. Biden's remarks that Americans "may" be able to celebrate July 4 in a normal fashion didn't go over well; liberty-loving Americans didn't hesitate to state that Independence Day celebrations don't warrant permission from the 46th president.
Biden also took heat for failing to specifically mention lockdowns and the negative consequences stemming from them. Instead, the Democrat president merely spoke of "collective suffering" in the country.
Have a story you want USA Herald to cover? Submit a tip here and if we think it's newsworthy, we'll follow up on it.
Want to contribute a story? We also accept article submissions – check out our writer's guidelines here.