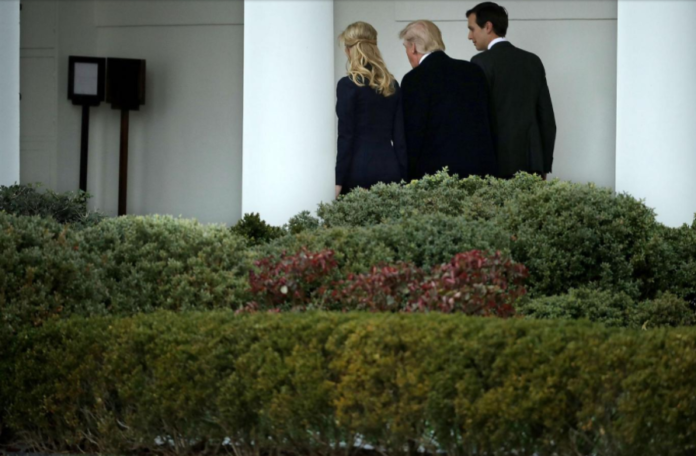 Mere hours ago, Republican US Representative Bill Flores made headlines after his latest recommendation for President Trump regarding his children and their roles in the White House:
"I'm going out on a limb here, but I would say that I think it would be in the President's best interest if he removed all of his children from the White House. Not only Donald Trump [Jr.], but Ivanka and Jared Kushner."
According to reports from Independent, Flores is one of the many people who are apparently displeased with the President's decision to appoint his children to various White House positions. The disapproval has mounted since the controversy involving Donald Trump Jr.'s meeting with a Russian lawyer. Bill Flores would do well to realize how his position varies from the leader of the free world.
President Trump is the Commander in Chief. This position innately comes with a variety of privileges. One of those privileges permits the President to delegate his adult children to certain roles within the White House administration. President Trump's detractors do not get a say in the matter.
Eric Trump, the President's second eldest son, described the matter perfectly during an April interview:
"You trust the people who are closest to you. Who is [my father] going to trust most to run a company? He is going to trust somebody who he trusts implicitly. Is that nepotism? Absolutely. Is that also a beautiful thing? Absolutely. Family business is a beautiful thing. The same applies for Ivanka. Ivanka is by his side in Washington."
While the mere mention of nepotism often engenders negative undercurrents, the practice is not inherently wrong, despite popular belief. If the President's children are intelligent, capable, and qualified to hold certain positions, then they should do so. As long as the appointees meet the requirements for their roles, there is nothing wrong with them fulfilling certain duties, even if they just so happen to share DNA with their employer.
The likelihood of President Trump firing his children from the White House is highly improbable. People should get used to seeing them in Washington D.C. The Trump children have not been convicted of any crimes or wrongdoing, despite the nonstop attempts of the extremely biased,  anti-Trump mainstream media. Until Bill Flores runs a successful Presidential campaign, perhaps he should realize that he is utterly unqualified to dictate who President Trump appoints to his White House administration.