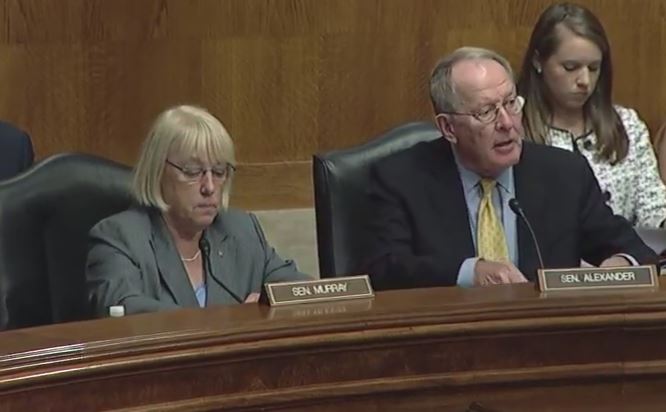 Republican Senator Lamar Alexander and Democratic Senator Patty Murray reached a bipartisan agreement to stabilize the crumbling health insurance markets.
Last week, the Trump administration decided to immediately stop the cost-sharing reduction (CSR) payments to insurers under the Affordable Care Act (ACA). Critics say the action is a direct sabotage on the middle class because it will increase health care premiums. Multiple states vowed to sue the administration citing that its action violates the law.
On Tuesday, Senators Alexander and Murray introduced a plan to fund Obamacare subsidies for health insurers for two years. The plan also offers states more flexibility to improve Obamacare without undermining essential health benefits.
However, the fate the bipartisan deal is uncertain after President Donald Trump gave mix signals on Wednesday.
Trump cannot support bailout for health insurers
In a post on Twitter, Trump said he is "supportive" of Sen. Lamar as a" person & also the process." However, he "can never support bailing out" insurance companies that made a fortune from Obamacare.