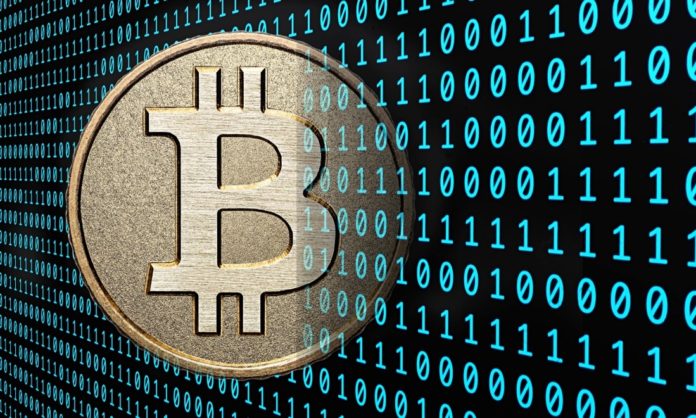 Bitcoin plummeted below $10,000 amid the broad weakness in the cryptocurrency market on Monday. Other digital currencies including ethereum, ripple, litecoin, and stellar also suffer steep declines.
Bitcoin traded as low as $9,810.17 earlier today, according to data from CoinDesk. The largest digital currency by market capitalization managed to regain some of its losses—it was trading $10,256.71 around 3:00 PM Eastern Time. Its price is still down by more than 8%.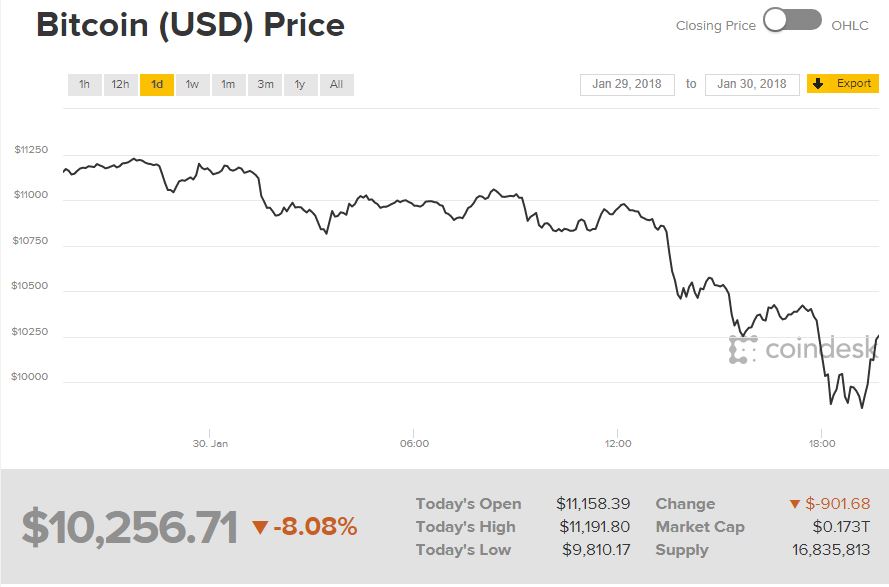 On the other hand, ethereum, the second largest cryptocurrency, plunges as low as $1,058.97. It was trading $1,101.92 at the time of this writing, down by more than 6%.
Ripple declined 11% to $1.19. Litecoin fell 7% to $168.68. Stellar tanked 14% to around $0.50, according to CoinMarket Cap.
Negative reports cause sell-off in bitcoin, other cryptocurrencies
In January, cryptocurrencies have been suffering massive sell-off primarily due to increasing regulatory scrutiny and negative reports worldwide.
Last week, Wall Street veteran Peter Bookvar predicted that bitcoin will fall as low as $1,000 next year. According to him, "When something goes parabolic like this has, it typically ends up to where that parabola began. I wouldn't be surprised if over the next year it's down to $1,000 to $3,000."
On Friday, Bloomberg reported that hackers stole $500 million worth of NEM tokens from Coincheck, one of the biggest cryptocurrency exchanges in Japan.  The incident is another proof that cybercriminals are increasingly targeting bitcoin and other cryptocurrencies.
Today, the media company also reported that the U.S. Commodity Futures Trading Commission (CFTC) subpoenaed Crytocurrency exchange Bitfinex and Tether, a company that converts cash into digital currency.
In an emailed statement, the companies said, "We routinely receive legal process from law enforcement agents and regulators conducting investigation. It is our policy not to comment on any such requests."
Meanwhile, the U.S. Securities and Exchange Commission (SEC) stopped the initial coin offering (ICO) of AriseBank. The Commission alleged that the firm's ICO is "fraudulent."
In a statement, Stephanie Avakian, Co-Director of the SEC's Enforcement Division, said, "We allege that AriseBank and its principals sought to raise hundreds of millions from investors by misrepresenting the company as a first-of-its-kind decentralized bank offering its own cryptocurrency to be used for a broad range of customer products and services.  We sought emergency relief to prevent investors from being victimized by what we allege to be an outright scam."