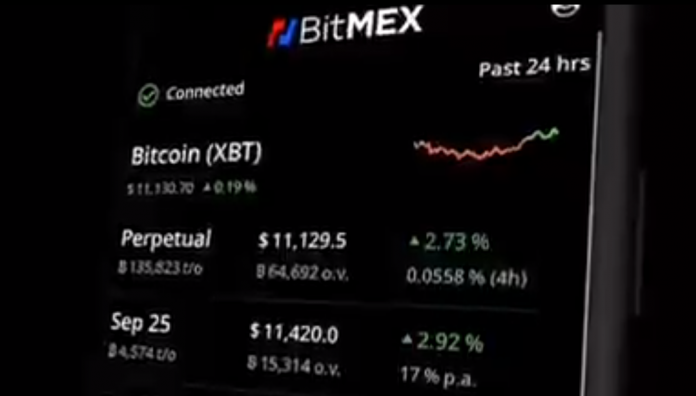 BitMEX agreed to settle the charges filed by the U.S. Commodity Futures Trading Commission (CFTC) and the Financial Crimes Enforcement Network (FinCEN) alleging that it illegally operated a cryptocurrency trading platform and violated anti-money laundering laws.
The cryptocurrency trading platform's co-founders Arthur Hayes, Benjamin Delo,  Samuel Reed and five companies responsible for its operations are part of the settlement.
The five companies include HDR Global Trading Limited, 100x Holding Limited, ABS Global Trading Limited, Shine Effort Inc Limited, and HDR Global Services (Bermuda) Limited.
On Tuesday, the CFTC announced that the U.S. District Court for the Southern District of New York entered a Consent Order requiring the BitMEX entities to pay a $100 million civil monetary penalty.
The BitMEX entities must pay the CFTC $50 million within ten business days of the date of the entry of the Consent Order. The remaining $50 million may be offset by payments the entities make of are credited pursuant to the Consent to the Assessment of Civil Monetary Penalty entered by FinCEN.
The consent order also requires the BitMEX entities to stop violating the Commodity Exchange Act (CEA) and the CFTC's regulations against anti-money laundering.
In a statement, CFTC Acting Chairman Rostin Behnan said, "This case reinforces the expectation that the digital assets industry, as it continues to touch a broader pool of market participants, takes seriously its responsibilities in the regulated financial industry and its duties to develop and adhere to a culture of compliance." 
On the other hand, FinCEN  Deputy Director AnnaLou Tirol commented, "BitMEX's rapid growth into one of the largest futures commission merchants offering convertible virtual currency derivatives without a commensurate anti-money laundering program put the U.S. financial system at meaningful risk. It is critical that platforms build in financial integrity from the start so that financial innovation and opportunity are protected from vulnerabilities and exploitation."
Meanwhile, BitMEX CEO Alexander Höptner commented that reaching a settlement is an "important day" in the cryptocurrency trading platform's history. He added, As crypto matures and enters a new era, we too have evolved into the largest crypto derivatives platform with a fully verified user base. Comprehensive user verification, robust compliance, and anti-money laundering capabilities are not only hallmarks of our business – they are drivers of our long-term success."
—————————————-
Have a story you want USA Herald to cover? Submit a tip here and if we think it's newsworthy, we'll follow up on it.
Want to contribute a story? We also accept article submissions — check out our writer's guidelines here.