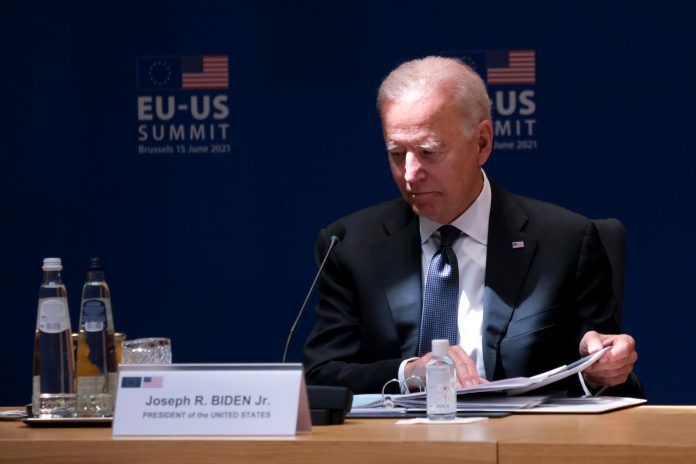 The country's border security is virtually nonexistent at this point. Border Patrol officials are presently unable to keep up with the massive amounts of migrants coming to the border. What's more distressing is that these crossings are higher than they've been in 20 years.
The Biden administration is taking quite a bit of heat for this. When the 46th president first came into office, the border was in a managed state. This all changed when Biden tore down the immigration rules that former President Trump had in place.
Now, the southern border is essentially a free for all. That poses a series of risks and problems. On Monday, House Minority Leader Kevin McCarthy held Democrats' feet to the fire regarding the current struggles with border security.
McCarthy on the plight of the U.S.-Mexico border
At the very start of this week, the GOP leader spoke with Fox News about what's happening. McCarthy noted the historically high levels of illegal immigrants crossing the border. Likewise, the House Republican pointed out that due to a lack of border security, a 300% surge in drug trafficking is now an issue.
After calling out the reality of the circumstances, McCarthy censured Democrats' response. The Republican lawmaker explained that Democrats caused this problem and now they're ignoring it.
Likewise, McCarthy pointed out that as Democrats ignore this problem, the illegal immigrants are being processed into the United States.
Biden runs and hides
The president of the United States is running and hiding from the southern border crisis at hand. When asked by the media about the border, Biden walks away from the podium.
Likewise, the president's been contacted by multiple Republican governors. These governors wrote to Biden, asking for a meeting about the disaster at the southern border and the implementation of subsequent solutions.
Biden hasn't responded to that, either. This president opened up the nation's borders with disastrous policies that now pose a national security threat. Biden then tapped Harris as the point person to mitigate this crisis; yet, the vice president's solutions are nowhere to be found.
Meanwhile, and in real time, the southern border remain nothing less than a free for all.