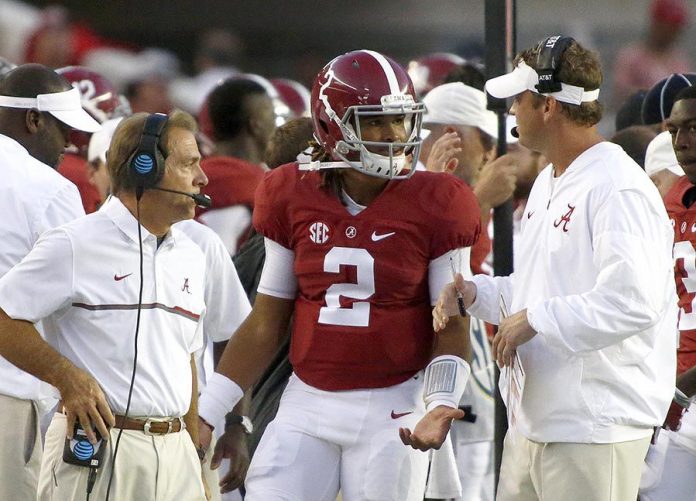 According to sources, Bo Scarbrough yelled "f-Trump" coming out of the tunnel during the CF National Championship game.
Jalen Hurts was replaced by Freshman Tua Tagovailoa who had started every game this season for the Crimson Tide. He was also the starter last year while leading the team to the national title game.
Hurts had struggled against the Georgia defense in the first half, totaling just 21 passing yards on 3-of-8 passing. He did rush for 47 yards on six attempts, including a 31-yarder.
On his first drive, Tua Tagovailoa scored a touchdown to bring the Crimson tide within 6 of Georgia, 7-13.