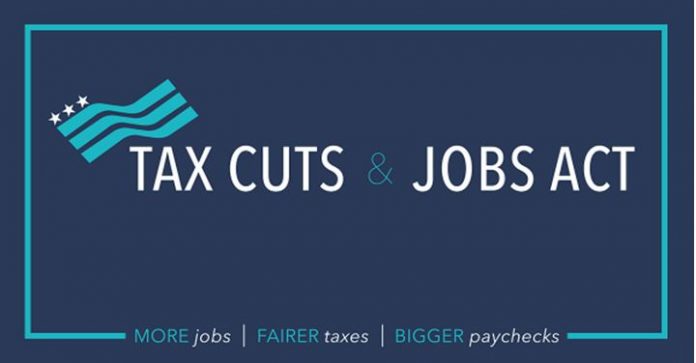 Politicians in California, New York, and other high-tax blue states are finding ways to stop the new GOP tax law.
In December, President Donald Trump signed into law the Tax Cuts and Jobs Act of 2017. Only Republicans in the Congress voted for the law, which limits the state and local tax (SALT) deductions at $10,000.
The cap on SALT deductions is a bad deal for taxpayers in California, New York, New Jersey, and Maryland. Residents in these blue states will see significant increases in their personal income tax payments. According to the Institute of Taxation and Economic Policy, California will suffer the largest net tax increase of $12.1 billion.
Blue states considering lawsuit against GOP tax law
The elected officials in these high-tax blue states believe the GOP tax law is an attack on them and their constituents. They believe that law disproportionately hurts taxpayers in their states. They believe that the cap on SALT deductions means double taxation on their constituents.
Governors Jerry Brown of California and Andrew Cuomo of New York are considering a lawsuit against the GOP tax law. Governor-elect Phil Murphy of New Jersey expressed interest to challenge law in the courts.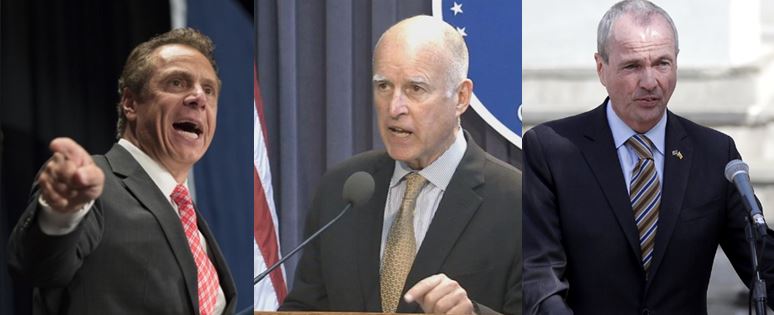 In recent media interviews, Gov. Cuomo said, "I'm not even sure what they did is legally constitutional and that's something we're looking at now."
In addition, the New York governor said, "Politics does not trump the law." The constitution guarantees due process and equal protection. He said, "You can't use politics just because the majority controls to override the law."
In his 2018 State of the State address, Gov. Cuomo said he is putting forward a "multi-state strategy to fight" the GOP tax law. He said, "We will challenge this unprecedented federal double taxation in court as unconstitutional."
Additionally, the New York governor said the GOP tax law "violates states' rights and the principle of equal protection. Furthermore, he said New York will lead a repeal-and-replace effort, a "Tax Fairness for All" campaign.
On the other hand, New Jersey Governor-elect Murphy said they can accept or reject the law. He said, "We sort of have two choices. One choice is to step back and let this happen to us. Or the other is to get into the arena and fight like heck. And this is New Jersey after all, he said during a press briefing on Friday.
Avoiding the impact of cap on SALT deductions
Meanwhile, California State Senator Kevin de León said they are working with tax-law experts to reduce the damage to Californians. He introduced legislation
To allow taxpayers to donate to the California Excellence Fund. In return, they will receive a dollar-for-dollar tax credit on the full amount of their contribution.
In a statement, he said, "The Republican tax plan gives corporations and hedge-fund managers a trillion-dollar tax cut and expects California taxpayers to foot the bill. We won't allow California residents to be the casualty of this disastrous tax scheme."
Last month, Gov. Cuomo signed an emergency executive order to help New Yorkers avoid the impact of the cap on SALT deductions. He authorized local governments to issue tax warrants for the collection of 2018 property tax payments. Property owners will be able to deduct their tax payments from their federal taxes before the GOP tax law takes effect.