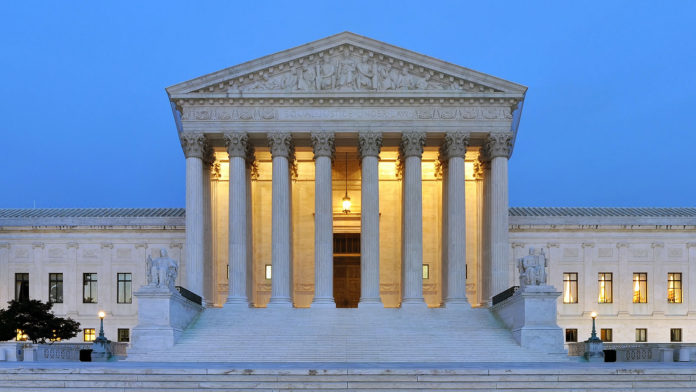 The United States Supreme Court tossed a lawsuit by Republican Attorney General Ken Paxton challenging the results of the election in four key battleground states to invalidate the victory of President-elect Joe Biden.
In its decision, the Supreme Court justices refused to allow Texas to file its lawsuit to overturn Biden's victory in Georgia, Michigan, Wisconsin, and Pennsylvania. President Donald Trump joined the lawsuit, which was supported by 126 Republican lawmakers in the U.S. House of Representatives, and 18 states.
"The State of Texas's motion for leave to file a bill of complaint is denied for lack of standing under Article III of the Constitution. Texas has not demonstrated a judicially cognizable interest in the manner in which another State conducts its elections," according to the Supreme Court in its ruling.
The ruling gives clearance to Georgia, Michigan, Wisconsin, and Pennsylvania to cast their electoral votes for Biden in the Electoral College Monday.
The decision of the nation's highest court is the biggest and final blow to Trump and his supporters who continue to claim massive fraud in the election. However, the president's legal team repeatedly failed to present compelling evidence in courts to support its allegations. Thus, it lost most of the lawsuits filed in lower courts.