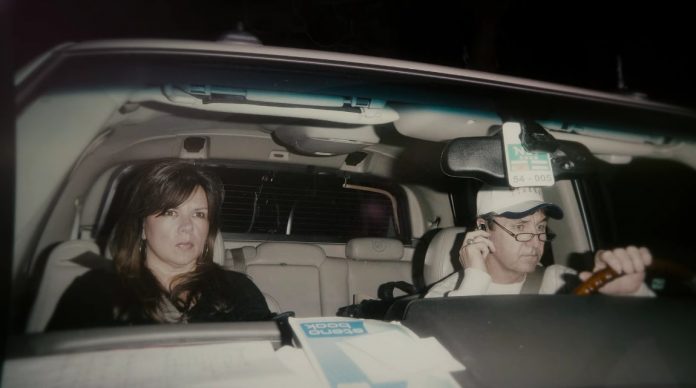 Britney Spears' legal team led by Mathew Rosengart is asking lots of questions about what happened in Britney's 13-year conservatorship of her estate. 
 Britney's Dad, Jamie Spears was ousted from his role as conservator in September. And the legal guardianship officially ended in November last year.
The Britney Spears legal team is making good on their December promise to file motions to compel Jamie Spears to answer questions about his job of conservator. And Rosengart claims Jamie made over $6 million dollars in that job. 
A motion to compel is a formal request to ask the court to force Jamie to give the information requested.  Rosengart has said that "Mr. Spears is a disgrace and suspended as her conservator. That's a statement of fact."
More than 250 pages were filed in the Los Angeles court. This includes where Rosengart detailed 75 specific accusations of mismanagement against Jamie. And is demanding a written response to each one. The court documents claim that Jamie utterly failed to best serve his daughter, Britney's personal and financial interests as conservator of her estate.
Since Jamie has been removed, he is being temporarily replaced by CPA John Zabel. Zabel was put in place to help unwind the 13-year conservatorship. And Rosengart is taking much of what Zabel is uncovering very seriously.
Did Jamie Spears and Lou Taylor have a profitable affair?
The most shocking request for admission may be No. 49. 
"Admit that, when you were the Conservator of the Estate, you had a romantic relationship with Lou Taylor," the motion says. And it also wants an admission that during Jamie's alleged relationship with Taylor, that they took a trip overseas to be baptized. And had Britney's estate pay all the bills for the trip.
Lou Taylor is CEO of Tri Star Sports and Entertainment Group and Britney's former business manager.
According to the documents, Jamie installed his friend Taylor, as his daughter's manager at the start of the conservatorship.
"Previously, in 2008, with no apparent source of steady income, no discernible job skills, having already filed for bankruptcy once, and while indebted to a fledgling business management company called Tri Star Sports & Entertainment for at least $40,000 against a loan Tri Star provided to him, Mr. Spears consulted with Tri Star, placed Ms. Spears into the conservatorship, and hired Tri Star as her business manager," the new documents say.
Rosengart alleges Jamie granted requests by Tri Star for pay increases after Britney quit working in protest of the arrangement. Jamie agreed to guarantee Tri Star a minimum of $500,000 in 2019. 
This represented a "260% increase from the amount it would otherwise have been entitled to receive for the year." Jamie agreed to pay Lou Taylor the money "without any apparent legal obligation to do so," according to the filing. 
Jamie also allegedly used funds from Britney's estate to pay for ads for Tri Star. And paid for Taylor's attempt to take legal action against a #FreeBritney supporter in 2019.
According to the records, internal emails allegedly reveal that Jamie's own lawyer, at the time, was claiming that Taylor's lawsuit was actually "about Lou," with "no connection" to Britney. And determined that Taylor should be responsible for the legal fees.
Taylor resigned from her role with Spears' team in November 2020. And she said she was receiving death threats following media attention on the estate.
Additional fees paid to Tri Star may have been included in the "General Administration Expenses" portion of the accounting reports. The 2019 version of the report shows that the Estate paid out nearly $7.8 million in such expenses, but only about $29,000 are identified in the non-redacted portions.
Many of the key players in the #FreeBritney movement have claimed that Lou Taylor was the architect and primary person who benefited.
Britney Spears Legal Team on the offensive
The filings from Rosengart and the Britney Spears legal team are an attempt to prevent the estate paying out Jamie's demand for financial assistance and legal fees. Requests Rosengart previously called "an abomination."
 And they are alleging that Jamie, Lou and others committed multiple financial and personal wrong doings that may have even been criminal during the conservatorship and beyond.
Britney's legal team seeks all documents relating to communications between Jamie and any representative of Tri Star, including Lou Taylor. They are requesting all correspondence, including texts, relating to Jamie's personal relationship with Taylor. 
He also referred to a New York Times report claiming Britney's phone and bedroom were bugged. It has been alleged that all her interactions and conversations were monitored. This includes those with her boyfriend, sons and her previous court appointed attorney.
Rosengart called Jamie's service "abusive," "toxic" and "cruel." And he has issued statements for months that the estate was being dissipated not enriched by the conservatorship.