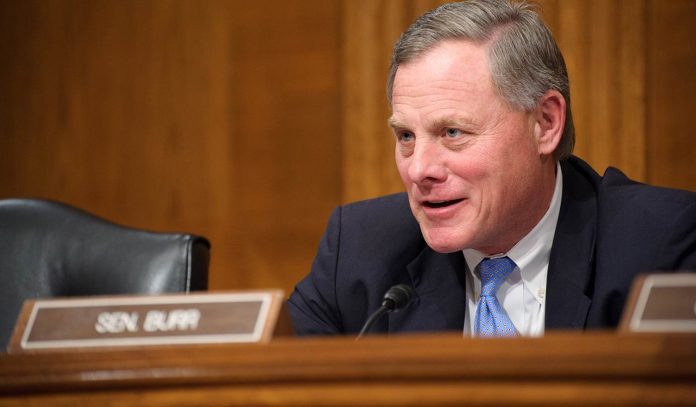 The conclusion of Sen. Richard Burr (R-N.C.) to resign, for now, as the Senate Intelligence Committee chair surprised senators on Thursday, The Hill reported.
The revelation, issued by Senate Majority Leader Mitch McConnell (R-Ky.), clearly stunned many of Burr's associates, who seemed to be getting apprised of the development as journalists inquired of them about the conclusion.
Sen. Roy Blunt (R-Mo.), who is part of Republican management and the Intelligence Committee, seemed to not know that Burr had concluded that he would resign.
"Has he done that?" Blunt stated when journalists inquired.
It seemed like Sens. Susan Collins (R-Maine) and Marco Rubio (R-Fla.), who are part of the committee, hadn't read McConnell's remarks.
"Oh wow," stated Collins. "I don't know what to say; I truly didn't know about it. He's been an excellent chairman of the committee."
Collins and Sen. Mark Warner (D-Va.), the Intelligence Committee vice chairman, were later seen having a lively chat on the floor of the Senate. Collins then talked with Burr, Warner and Sen. John Thune (S.D.), the second-ranked GOP senator, close to the Senate well.