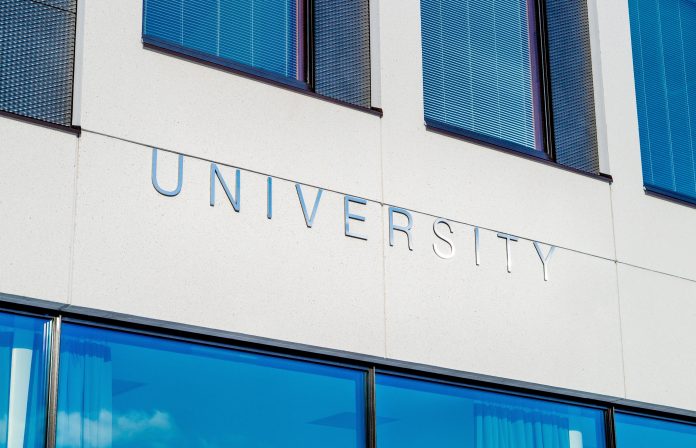 Sham School Bilks Post 9/11 GI Bill For More Than $24 Million
David Alvey receives a five year prison sentence for defrauding a federal education benefits program, the Post 9/11 GI Bill. The education program exists to assist military veterans so they can obtain relevant skills for private sector employment.  In an act of pure greed, Alvey manages to steal more than $24 million from the program, over several years. Alvey, acting as the founder and president of Ed4Mil, utilizes his corporate entity to defraud the government.
"Today's sentence is an appropriate punishment for a man who spent years cheating our veterans by stealing millions in tax payer funds reserved for their education,"said U.S. Attorney Carpenito. "Instead of receiving the quality instruction they were promised, thousands of service men and women recruited by Ed4Mil were enrolled in unapproved online courses without their knowledge. No veteran should be treated this way."
For context, the Veteran Administration's (VA's) Post 9/11 GI Bill is a comprehensive education program that advances the professional lives of veterans as they transition to civilian life. Specifically, the Post-9/11 GI Bill pays for veterans' tuition, housing costs, and other educational expenses as long as the courses meet certain criteria. Because the United States Government pays the tuition benefits directly, full disclosure is necessary to assess the courses for suitability.
Ed4Mil and Caldwell University
From 2009 through August 2013, Alvey aligns himself with Lisa DiBisceglie and Helen Sechrist. For the record, both of the women possess an unfavorable track record and corresponding guilty pleas for ripping off the government.
During this timeframe, DiBisceglie is an associate dean at Caldwell University. Through her position, she assists Alvey in obtaining approval from Caldwell's administration to develop and administer a series of non-credit online courses for veterans in Caldwell University's name. In order for the courses to be eligible for education benefits under the Post-9/11 GI Bill, DiBisceglie, Alvey, and others prepare and submit an application with the Veterans Administration. In the application, they mention the development, administration, and teaching of the courses are by the Caldwell faculty. Further, they state that the courses meet Caldwell's stringent educational standards. Shortly thereafter, the courses receive approval from the VA, and an aggressive marketing campaign ensues with a focus on veterans.
Truth and Full Disclosure
Unfortunately, it turns out that Caldwell University never participates in developing or teaching the online courses. In deep contrast to the VA approval, veterans enroll in online correspondence courses developed and administered by a sub-contractor of Ed4Mil. Contrary to the original application, the government is neither aware of Ed4Mil, nor its sub-contractor. Moreover, neither of the unknown entities are eligible to receive Post-9/11 GI Bill benefits.
Alvey has a real problem in that he conceals the true nature of the courses from the government. Meanwhile, thousands of veterans enroll in the online courses believing they are legitimate.  In the end, the United States Government pays more than $24 million in tuition benefits for the bogus courses.
"Today's action should serve as a warning to anyone who intentionally steals or misappropriates federal student aid for their own selfish purpose: you will be caught and held accountable for your criminal actions," said Debbi Mayer, Assistant Special Agent in Charge of the U.S. Department of Education Office of Inspector General's Eastern Regional Office. "As the law enforcement arm of the U.S. Department of Education, we will continue to aggressively pursue those who misappropriate student aid funds for their own purposes. America's veterans and taxpayers deserve nothing less."
In addition to the prison term, Alvey must serve three years of supervisory release. And finally, he must also pay restitution in the amount of $24,024,465.65.