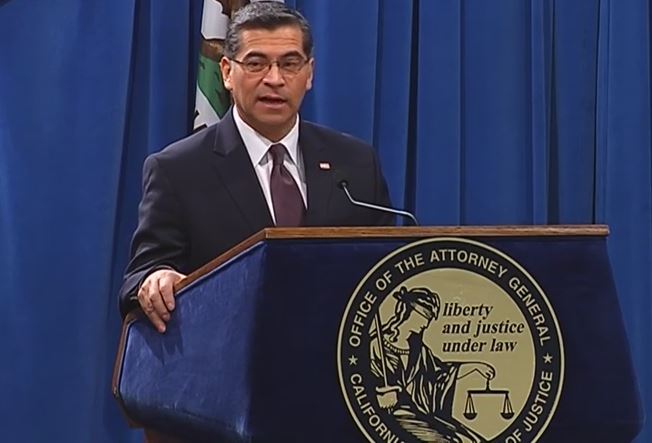 California Attorney General Xavier Becerra warned that he prepared to file charges and seek penalties against employers who will violate AB 450.
The law also known as the New Immigrant Worker Protection Act prohibits all employers from giving voluntary consent to immigration agents to access employee records without a subpoena or court order.
AG Becerra issued a warning to employers following reports that the Immigration Customs Enforcement (ICE) is preparing a major immigration raid in Northern California.
During an interview with Fox News earlier this month, ICE Director Thomas Homan warned that he would crackdown sanctuary cities. He said, "California better hold on tight. You're about to see more special agents, a lot more deportations. If the politicians in California don't want to protect their communities, then ICE will.
According to the San Francisco Chronicle, ICE is planning to arrest 1,500 undocumented immigrants in the Bay Area.
Gov. Jerry Brown signed into law SB 5, which makes California a sanctuary state effective on January 1, 2018.
California employers should know their rights and responsibilities
During a press conference on Thursday, the California AG said it is important to remind the public particularly employers regarding the new law.
According to him, employers are subjecting themselves to legal actions if they voluntary share information that contradict AB 450. "We will prosecute those who violate the law," said the attorney general.
Additionally, AG Becerra said, "If you're a business owner you have now certain rights and certain responsibilities when it comes to the people who work for you… So know your rights and know your responsibilities."
The California Department of Justice and Labor Commissioner's Office will release guidance to all public and private employers regarding their responsibilities under AB 450.
Furthermore, AG Becerra made it clear, "We will, as always, work with our federal partners in every respect to go after drug dealers, human traffickers, and potential terrorists. We're not in the business of deportation. We're in the business of public safety."