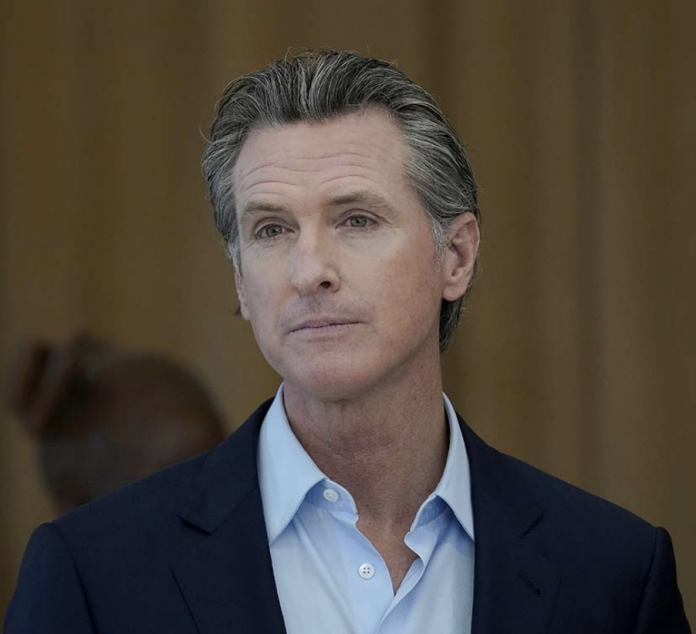 The movement to defund the police has become an albatross for the Democrat Party. Thanks to the defund police movement, public safety is at record lows in different parts of the nation. Leftist-run cities are seeing crime increase; meanwhile, certain Democrat leaders are now moving to walk back talk about defunding law enforcement.
This week, California Democrat Governor Gavin Newsom worked to distance himself from his party's calls to defund police. This comes as Newsom himself is facing a recall election. The recall election follows the California governor implementing — and later violating — his own strict statewide COVID mandates.
Yesterday, Newsom declared that he should never be mistaken for the defund police movement.
Governor Newsom on defunding the police
On Thursday, Newsom told California media that he is "very committed" to tackling issues regarding violence and criminal activity; the California governor furthermore noted that his history as the previous San Francisco mayor wouldn't be possible without caring about public safety.
Shortly thereafter, Newsom addressed the defund police movement. To be precise, the California governor stated that this movement is never something to "confuse [him] with."
His remarks come at an interesting time. As previously noted, Democrats, as of late, are hard at work to untangle themselves from the defund police movement. Months ago, the White House even tried, to no avail, to link defunding police to conservatives.
The California governor on policing in America
Yesterday, Newsom also declared that he backs police reform. The California governor did not reveal whether he supports a boost in police funding; however, Newsom made a point of touting what he calls California's steps forward regarding criminal justice reform.
It is interesting that Newsom mentioned San Francisco when speaking about public safety. Businesses in the San Francisco area are actually shutting down; this comes on the heels of leftist leaders determining that crime amounting to less than $950 shouldn't incur legal penalties.
As a result of this, shoplifting in San Francisco is at an all time high. Individuals are quite literally walking into businesses, putting goods into trash bags, and then leaving. Due to the new rule on no penalties for crimes amounting to less than $950, law enforcement can't stop these shoplifters.
Many California residents are rooting for the success of the recall movement against Newsom.