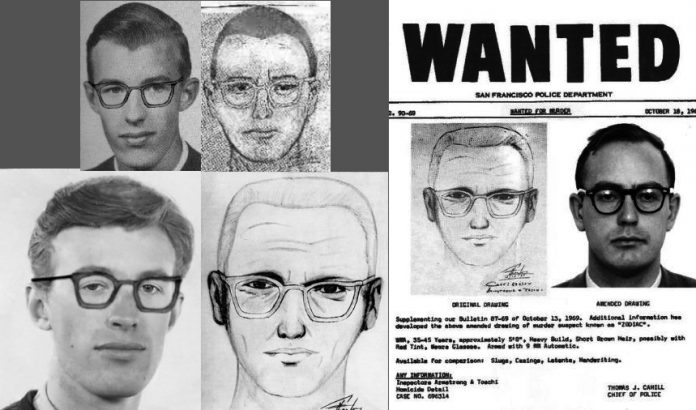 The Zodiac Killer is perhaps Northern California's most infamous serial killer. In a  press release on Wednesday, the Case Breakers claim they know the identity of the mysterious murderer.
The Zodiac Killer, a serial murderer, terrorized communities in the San Francisco area in the late 1960s. And the killer links to at least 5 murders in 1968 and 1969. 
The series of brutal murders had the public terrified. And the killer left taunting messages that were published in the San Francisco Chronicle as the events played out. But the case remains unsolved to date.
The Case Breakers say the Zodiac Killer was Gary Francis Poste. It turns out that Poste died in 2018. And the claim is that their suspect successfully avoided arrest for the well-publicized Bay Area crimes. But also killed Cheri Jo Bates hundreds of miles away.
The Zodiac Killer's rampage inspired many books and movies, over the years. Perhaps the best-known film is 2007's  "Zodiac," starring Jake Gyllenhaal, Robert Downey Jr., and Mark Ruffalo.
True-crime author Robert Graysmith wrote two books on the Zodiak (1986's Zodiac and 2002's Zodiac Unmasked). Like the movie, he pointed to a man named Arthur Leigh Allen as the most likely suspect. Allen died in 1992.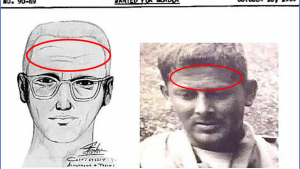 How the case was solved 
The Case Breakers say they broke the case through years of digging through and analyzing evidence. And the latest batch they reviewed was forensic evidence and photos from Poste's own darkroom.
They point specifically to a photo featuring scars on Poste's forehead. And these forehead lines closely match wrinkles/scars on a sketch of the Zodiac.
The Zodiac Killer taunted police, and the public with strange messages and ciphers sent to the local newspaper. In them, he claimed up to 37 victims. 
The Case Breakers focused on deciphering specific letters and ciphers sent by the Zodiac that revealed him as the killer, said Jen Bucholtz, a former Army counterintelligence agent.  In one note, the letters of Poste's full name were removed to reveal an alternate message, Bucholtz explains.
"So you've got to know Gary's full name in order to decipher these anagrams," Bucholtz said. "I just don't think there's any other way anybody would have figured it out."
Who are the Case Breakers?
According to their website, the "Case Breakers are a 40+ member national task force of crack investigators — from working millennials to retired octogenarians — with law enforcement, military, forensic, academic, legal and investigative skill sets. The mission: to use their combined 1500 years of experience and the latest technology to reverse-engineer some of the most stubborn crime mysteries, one dead-end at a time."
The Case Breakers work as a non-profit. And their names and credentials are listed on the website. And they are tackling unsolved homicides to give closure to the families of those killed.
 Many of the team are experts and ex-military. And they appear to have top credentials in their fields. And are working together "for both justice and to correct justice."