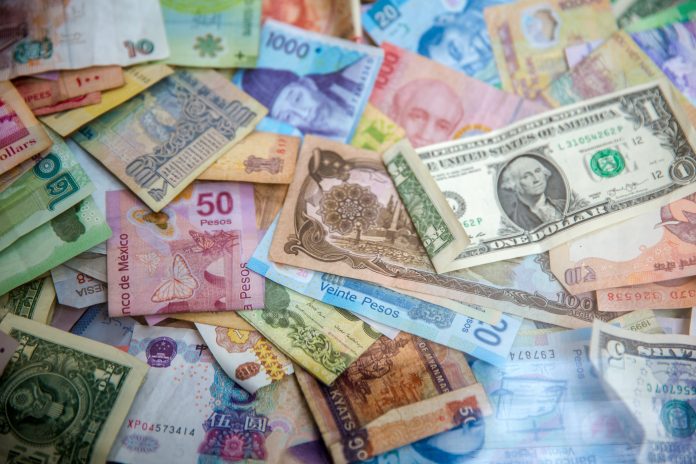 China and Russia have sought to reduce their reliance on the U.S. dollar, signaling a potential financial alliance according to experts.
According to data from Russia's Central Bank and Federal Customs Service for Q1 2020, the dollar's share of trade between Russia and China dropped more than 50%.
Only 46% of transactions used the greenback in 2020, while the euro reached an all-time high of 30% and national currencies broke records as well, making up 24% of transactions between the two countries.
A drop of this magnitude is unheard of in the history of the dollar, sounding alarms in Washington D.C. For decades, the U.S. dollar has remained the predominate transaction currency across the globe, from Beijing to Port Au Prince.
This has begun to change, however. In 2015, the dollar was used for 90% of bilateral transactions in Russia and China. Since then, the figure has dropped to roughly 51%.
The sudden change has multiple causal factors. One in particular being the U.S.' ongoing trade war with China in the form of sanctions and tariffs, forcing Beijing away from the dollar. This trajectory is equally clear in Russia.
According to Alexey Maslov, director of the Institute of Far Eastern Studies at the Russian Academy of Sciences, the Russia-China "dedollarization" trend may reach a "breakthrough moment" leading to an alliance between the two countries.
Maslov goes on to argue that, "The collaboration between Russia and China in the financial sphere tells us that they are finally finding the parameters for a new alliance with each other."
He added further, "Many expected that this would be a military alliance or a trading alliance, but now the alliance is moving more in the banking and financial direction, and that is what can guarantee independence for both countries."
In the background, Russia's Central Bank has cut their total greenback reserves by $101 billion, an equivalent to roughly half. At the same time, Russia has increased investment in Chinese currency, upping reserves from 5% to 15%.
For the U.S., the formation of a Chinese-Russian financial alliance poses difficulties. Since the later stages of the Obama Administration, the U.S. has been an adversary to both Russia and China on foreign policy issues.
The Trump Administration has ratcheted up tensions, leading to sanctions of Chinese and Russian officials as well as tariffs on Chinese goods.
As the trade war continues, the possibility of a Chinese-Russian alliance becomes all the more likely, posing risks to America's financial domination of global markets and geopolitical strategy.
————————————————–
Have a story you want USA Herald to cover? Submit a tip here and if we think it's newsworthy, we'll follow up on it.
Want guaranteed coverage? We also offer contract journalism here.  Just be sure you're comfortable giving up editorial control because our journalists are dogged and will follow the story through to the conclusion. The story will be published to our exacting standards, without regard for your preferred slant.
Want to contribute a story? We also accept article submissions — check out our writer's guidelines here.