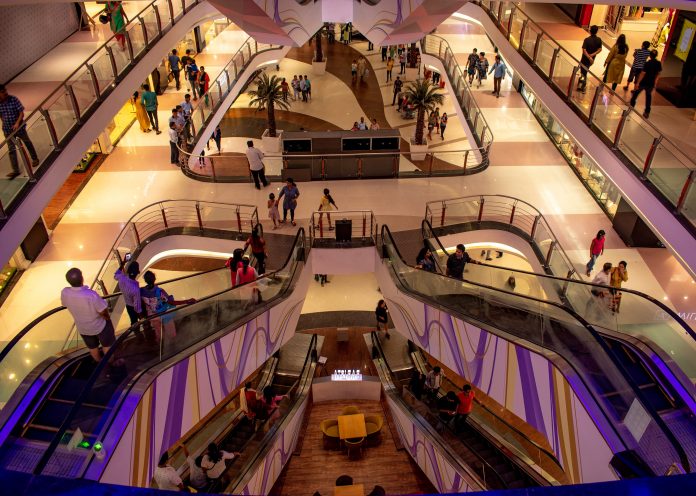 Jamie Salter, CEO for Authentic Brands, has teamed up with Simon Property Group to acquire declining retailers in a joint venture called Sparc.
In a recent interview, Salter confirmed plans to acquire additional retailers. "I'm in the first inning," Salter said.
He added that Authentic Brands has "…over $1 billion in dry powder," with no need to "leverage the company up."
Salter has the cold, hard cash needed to purchase multiple brands currently on the chopping block. Prior to the COVID-19 pandemic, large retail brands had already been on the verge of bankruptcy.
A prime example being clothing retailers Lucky Brand and Brooks Brothers, who have already been saved from financial ruin by the Sparc partnership. Sparc recently received approval to acquire Lucky Brand for $140.1 million and Brooks Brothers for $325 million.
It is far from coincidental that Simon Property Group has teamed up with Authentic Brands to save retailers, it has been widely reported that American malls are rapidly closing in favor of e-commerce brands like Amazon.
According to a 2017 Credit Suisse report, roughly 20% to 25% of American malls will be closed by 2022, a staggering figure in itself. By adding COVID-19 to the mix, retailers have fallen into a death spiral as sales continue to dwindle.
While many investors have opted to leave mall-based retail to the vultures, Salter has different plans.
"People are asking me, 'Jamie. Mall-based retail? I don't get it.' What I am going to say to you is, we need bricks and mortar. Retail really needs it."
Of course, Sparc has no intention of purchasing just any business. Rather, Sparc is looking for businesses with international recognition and solid real estate. For Salter, it is critical that the businesses he purchases already have a recipe for success.
"The brands that don't have stores are harder to market and expand globally," he said. "You need a footprint and a supply chain. Those are two critical parts to running a business."
This isn't Authentic Brands' first rodeo, the company has Aeropostale, Barneys New York, Nine West, Nautica, and Forever 21 already under its umbrella of retail brands.
Far from dead in the water, Salter argues that "The mall is still important to building brand value on a global basis."
Indeed, Salter feels that Sparc is the perfect partnership with Simon's in-depth understanding of lease negotiation and real estate and Authentic Brands' background in licensing and supply chains.
The Sparc venture originally came to fruition following Authentic Brands' purchase of Aeropostale, Sparc CEO Marc Miller explains.
"We see ourselves becoming the world's leading brand operator," said Miller, who is also the previous CEO for Aeropostale.
For the last two decades, Americans have watched their malls enter into a precipitous decline. Retail brands like J. Crew, Banana Republic, Brooks Brothers, and others have opted to not renew their leases at certain locations due to less mallgoers and declining sales.
Amazon too has a huge role to play in the decline of American retail with their revolutionary e-commerce model that offers same-day shipping, easy returns, and most importantly — convenience.
Hopefully, Salter's confidence in Sparc will hold true. As American retail continues to carry on while on life support, firms like Salter's will be needed more than ever.
————————————————–
Have a story you want USA Herald to cover? Submit a tip here and if we think it's newsworthy, we'll follow up on it.
Want guaranteed coverage? We also offer contract journalism here.  Just be sure you're comfortable giving up editorial control because our journalists are dogged and will follow the story through to the conclusion. The story will be published to our exacting standards, without regard for your preferred slant.
Want to contribute a story? We also accept article submissions — check out our writer's guidelines here.