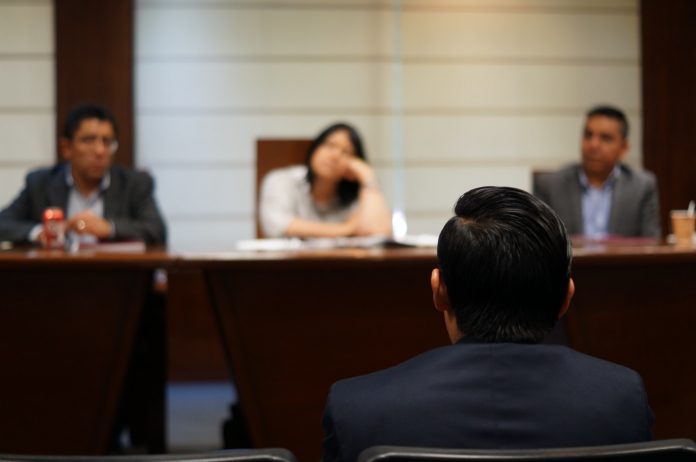 The fight over school reopenings in Florida continues this week as the Florida Education Association (FEA) is set to meet with Gov. Ron Desantis and key members of Florida's education system.
Florida courts ordered a mediation session last Friday after denying a motion to dismiss the FEA's lawsuit against DeSantis, Education Commissioner Richard Corcoran, the Florida Department of Education, and the Florida State Board of Education over their emergency order to reopen schools this fall. The two parties were given a deadline to meet before midnight this Tuesday, and a hearing is scheduled to take place Wednesday morning at 8:30 a.m. 
The Florida Department of Education issued an emergency order on July 6, requiring Florida schools to be open 5 days a week for staff, teachers, and students this month.
In the order, Commissioner of the Florida Department of Education Richard Corcoran declared "a need to open schools fully to ensure the quality and continuity of the educational process, the comprehensive well-being of students and families and a return to Florida hitting its full economic stride."
While the value of education cannot be argued, requiring the full student body to return to in-person schooling is what has people worried. This is in stark contrast to states which have held off on allowing students back in their school doors while the COVID-19 pandemic is still in full swing. 
The Florida Education Association quickly filed a lawsuit against the governor and education officials, alleging reckless behavior on their part.
"The Florida Constitution requires that state entities and public officials, who are charged with overseeing the funding and operations of public education, ensure that our schools operate safely … Defendants cannot legally deny students, public school staff, their family members, and the public with whom they come in contact within the public-school system their basic human needs for health and safety," the lawsuit says.
Governor Desantis has been adamant about his decision to reopen schools this fall, emphasizing the role schools play in preventing child abuse.
"If you look back at calls to the child abuse hotline, and compare April of 2019 when schools were fully in session to April 2020 which is when we had distance learning, you'll see a nearly 40 percent drop off in calls. That represents a decrease in nearly 20,000 calls," said Desantis. 
This is a defining moment in history, as the U.S. education system has never been in so much turmoil. If it's a matter of child abuse vs. coronavirus, it seems everyone is at a loss. Maybe this is the Trojan horse for teacher's unions who, for years, have advocated for higher wages and radical change.
At the very least, lawsuits such as these have put a spotlight on the disconnect between the viewpoints of lawmakers and educators in regard to how school systems should function. 
This story is ongoing and USA Herald will continue its reporting on Florida school reopenings following Wednesday's hearings.
————————————————–
Have a story you want USA Herald to cover? Submit a tip here and if we think it's newsworthy, we'll follow up on it.
Want guaranteed coverage? We also offer contract journalism here.  Just be sure you're comfortable giving up editorial control because our journalists are dogged and will follow the story through to the conclusion. The story will be published to our exacting standards, without regard for your preferred slant.
Want to contribute a story? We also accept article submissions — check out our writer's guidelines here.