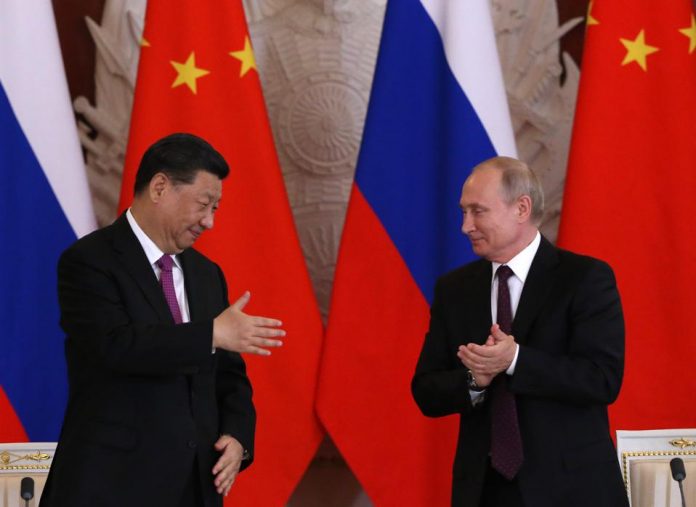 The China-Russia alliance is being tested by the Russian invasion of Ukraine. The Chinese Foreign Minister Wang Yi is talking to Ukrainian Foreign Minister Dmytro Kuleba in the latest indication of Beijing's desire to diplomatically end the war. And there is mounting evidence of strains in the relationship with Russia. 
The two countries share a border. Under the Treaty of Good-Neighborliness and Friendly Cooperation signed in 2001 China-Russia formed close relations militarily, and economically. And Russian President Putin has often touted the China-Russia "special relationship." 
After last week's Russian invasion of Ukraine, China initially refused to denounce Russian actions. And has publicly blamed the US. But China's United Nations ambassador abstained from, rather than opposing, a Security Council resolution condemning the attack. 
China is still refusing to impose any sanctions on Russia.
It has been reported that Chinese Leader Xi is urging Putin to pursue negotiations and limit civilian attacks. The escalating war on the citizens of Ukraine is outraging the world. And increasing worldwide sanctions are making it difficult for China to do business.
Chinese civilians in Ukraine
China has deep economic ties to both Ukraine and Russia. At the time of the Russian incursion to Ukraine, there were over 6,000 Chinese nationals in Ukraine. Approximately 2,500 of them have left Ukraine.