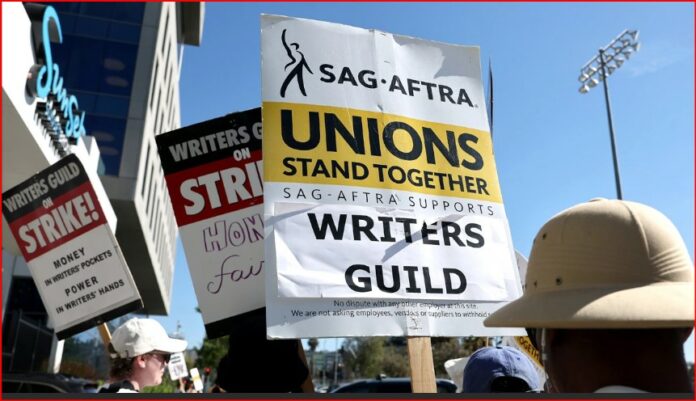 On May 2, the Writers Guild of America (WGA) representing over 11,000 film, television, news, radio, and online writers went on strike. These creatives on strike are demanding higher pay and a stable pay structure.
 They also want fairer deals and contracts. And maybe most importantly contract provisions about artificial intelligence (AI).
Since July 14, 2023, it has coincided with a SAG-AFTRA strike. The actors are striking too.
The recent discovery of an AI product manager role at Netflix with a staggering pay ceiling of $900,000 has stirred significant controversy and criticism within the entertainment industry. 
Green Lantern Joins Superman: Legacy Cast in the Expansion of the DC Universe – USA Herald
While it is not the only high-paying job listing of its kind, the glaring disparity between AI researchers' salaries and those of writers and actors has sparked heated debates. 
Netflix boasts several roles with prominent machine learning responsibilities, offering eye-popping salaries. 
An engineering manager specializing in member satisfaction machine learning could earn up to $849,000, while an L6 research scientist in ML could command anywhere from $390,000 to $900,000. Additionally, the technical director of their ML R&D tech lab may receive $450,000 to $650,000.