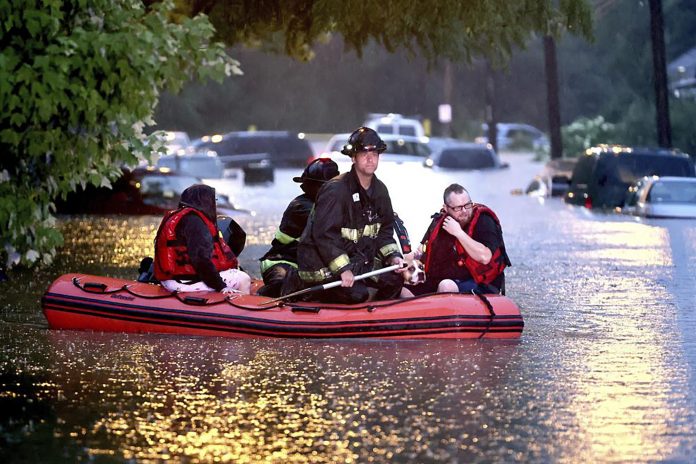 Bodies were still being located on Thursday after deadly flash floods hit across 4 states.  storms continue to wreak havoc across Missouri, Illinois, Kentucky, and Virginia.
The National Weather Service said the torrential rain that began on Tuesday was the most measured since 1874 when records began.
The storm front remains stalled through the weekend. And flooding is still possible from the Central Plains to the Appalachians.
Deadly flash floods hit St Louis
By Thursday 2 bodies had been pulled from flood water in St Louis. The Illinois side and the Missouri side of the city were impacted.  Dozens of people were trapped for hours when the water rose in the streets. Images of the flooding show abandoned vehicles and homes partially underwater.
The Missouri State Emergency Management Agency posted that people driving on flooded roads account for more than half of the deaths in the state.
Residents were warned to avoid traveling. And they are discouraged from driving through the floodwaters which are starting to recede.