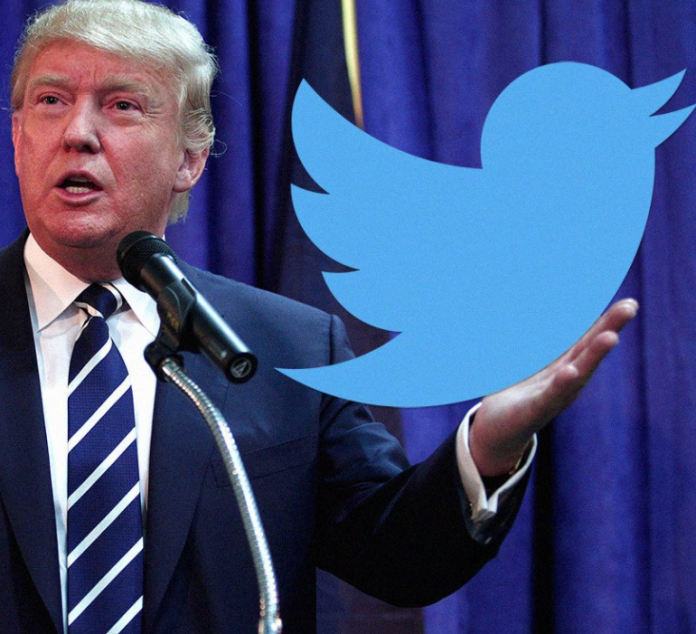 California Democrat Jackie Speier recently opined that President Trump's Twitter account should be "shut down," as documented by The Hill.
Speier on President Trump and His Twitter Usage
During an interview with CNN, Speier shared the following remarks about the President's @realDonaldTrump Twitter profile:
"This should send out a huge red flag to every American, because what we now have is someone who is acting as the President, he's a reality President, who watches Fox News, and based on what he hears there, he tweets."
"I think his Twitter account should be shut down. He should listen to the experts who he is surrounded by who have really important information to share with him."
Speier's commentary is not new or isolated. Democrats have repeatedly called for the censorship of President Trump, mainly by encouraging Twitter to delete his account. Left leaning Americans moreover view the President's tweets as "unpresidential." They have expressed this opinion many times over.
Pleas to remove "@realDonaldTrump" furthermore prompted Twitter to release a public statement on their blog. In the text, they stated that deleting the accounts of "world leaders" would "hide important information people should be able to see and read." The majority of Trump supporters and conservatives lauded this decision, unlike their liberal counterparts.
President Trump frequently employs Twitter as a tool to express himself and hit back at critics or "fake news:"
The single greatest Witch Hunt in American history continues. There was no collusion, everybody including the Dems knows there was no collusion, & yet on and on it goes. Russia & the world is laughing at the stupidity they are witnessing. Republicans should finally take control!

— Donald J. Trump (@realDonaldTrump) January 10, 2018
It was my great honor to sign H.R. 267, the "Martin Luther King, Jr. National Historical Park Act," which redesignates the Martin Luther King, Junior, National Historic Site in the State of Georgia as the Martin Luther King, Jr. National Historical Park. https://t.co/Qe0b6HBFTY pic.twitter.com/QTgaqTawPT

— Donald J. Trump (@realDonaldTrump) January 9, 2018
The Fake News Awards, those going to the most corrupt & biased of the Mainstream Media, will be presented to the losers on Wednesday, January 17th, rather than this coming Monday. The interest in, and importance of, these awards is far greater than anyone could have anticipated!

— Donald J. Trump (@realDonaldTrump) January 7, 2018
Americans on Calls for the Removal of "@realDonaldTrump"
Firstly, calls to remove President Trump from Twitter usually engender either strong support or heavy opposition. The President's backers generally respond to critics' calls to suspend his account by citing the First Amendment. Like all Americans, President Trump has the right to speak freely even if certain people do not like it, affirm supporters.
However, like Jackie Speier, progressives have also alleged that the President's tweets pose a "danger" to America. The Left strongly promoted this assertion after President Trump compared the size of his "nuclear button" to the button of North Korean leader Kim Jong Un:
North Korean Leader Kim Jong Un just stated that the "Nuclear Button is on his desk at all times." Will someone from his depleted and food starved regime please inform him that I too have a Nuclear Button, but it is a much bigger & more powerful one than his, and my Button works!

— Donald J. Trump (@realDonaldTrump) January 3, 2018
Finally, despite Jackie Speier's earlier remarks, President Trump's account does not appear to be going anywhere:
"House votes on controversial FISA ACT today." This is the act that may have been used, with the help of the discredited and phony Dossier, to so badly surveil and abuse the Trump Campaign by the previous administration and others?

— Donald J. Trump (@realDonaldTrump) January 11, 2018
"45 year low in illegal immigration this year." @foxandfriends

— Donald J. Trump (@realDonaldTrump) January 11, 2018
With that being said, I have personally directed the fix to the unmasking process since taking office and today's vote is about foreign surveillance of foreign bad guys on foreign land. We need it! Get smart!

— Donald J. Trump (@realDonaldTrump) January 11, 2018
Great news, as a result of our TAX CUTS & JOBS ACT! pic.twitter.com/SLvhLxP3Jl

— Donald J. Trump (@realDonaldTrump) January 11, 2018