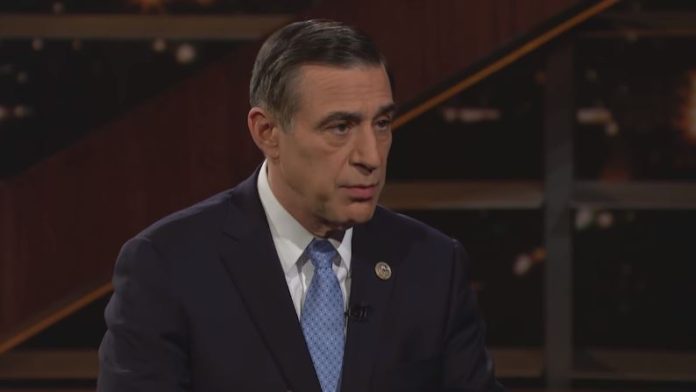 U.S. Congressman Darrell Issa of California announced his decision to not seek re-election after serving his ninth term this year.
Cong. Issa joins the growing list of Republican lawmakers who decided to retire from Congress after their terms this year. He is the former chairman of the House Oversight and Government Reform Committee.
On Monday, GOP Cong. Ed Royce, the chairman of the House Foreign Affairs Committee announced his retirement. Cong. Royce represents the 39th congressional district of California.
In a statement on Wednesday, Cong. Issa said, "Throughout my service, I worked hard and never lost sight of the people our government is supposed to serve.  Yet with the support of my family, I have decided that I will not seek re-election in California's 49th District."
In addition, the Republican lawmaker said during his service, he helped put an end to abusive Congressional earmarks. He also supported strengthening the Violence against Women Act and empowering better oversight of the executive branch. He helped clear the path for better intellectual property protections to stop piracy of American inventions.
In December, Cong. Issa is among the 12 Republican lawmakers who voted against the Tax Cuts and Jobs Act. He believed that the law will harm Californians.
According to him, Californians need tax relief now more than ever, especially as the tax factory in our State Capitol continues looking for ever increasing ways to take more of our hard-earned paychecks… Many in my area could face higher taxes under this plan. Californians have entrusted me to fight for them. I will not vote to make the incredible tax burden they already endure even worse."
Issa to continue fighting for causes and policies that can make lasting difference
Furthermore, Cong. Issa stated that he will continue advocating for causes important to him while his term comes to an end. Cong. Issa will also continue advancing public policy where it can make true and lasting difference. He will keep fighting to make the country a better place.
His legislation, the Protect and Grow American Jobs Act will change the H1-B visa program. It will prevent temporary foreign workers from displacing Americans and stop outsourcing jobs. The bill is expected to reach the House floor for a vote over the next few months.
Last week, Cong. rejected the plan of the Department of Interior to reopen oil drilling in California's shoreline. He vowed to ensure that the voice of Californian's regarding the issue is heard. They do not want new drilling off their coasts.
NRCC Chairman calls Cong. Issa a "fearless protector"
The National Republican Congressional Committee (NRCC) Chairman Steve Stivers commented that Cong. Issa's retirement is a "great loss for the Congress and the American people."
In addition, Stivers called the congressman a "fearless protector of integrity in government."
Furthermore, he said, "In the 49th district, Democrats are locked in what is fast becoming one of the bloodiest primaries in America. While Democrats fight with each other, Republicans will focus on fighting Democrats – and that's how we plan to win. We look forward to facing whoever limps out of the Democrats' battle royale: black and blue, and broke."