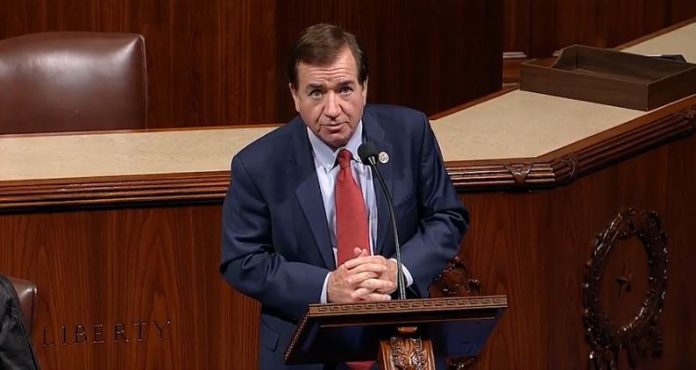 Congressman Ed Royce (R-California), the chairman of the House Foreign Affairs Committee, announced his retirement by the end of 2018.
He joined seven other House Committee chairmen who decided to not seek re-election this year. Cong. Royce headed the Foreign Affairs Committee for three consecutive terms. He represented the 39th congressional district of California for 14 years since 1993.
In a statement, Cong. Royce mentioned some of his achievements including the enactment of critical reforms to fight modern day slavery. He also helped shutdown the global ivory trade and deny funding for terrorist group and criminal networks.
Cong. Royce to focus on urgent threats facing U.S.
In the final year of his chairmanship, Cong. Royce said he wants to "fully focus on the urgent threats" confronting the United States. These threats include the "brutal, corrupt, and dangerous" regimes in North Korea and Iran.
Additionally, Cong. Royce intends to concentrate on "Vladimir Putin's continued efforts to fracture western democracy." Furthermore, the House Foreign Affairs Committee chairman wants to focus his efforts on the "growing terrorist threats in Africa and Central Asia.
He said, "With this in mind, and with the support of my wife Marie, I have decided not to seek re-election in November."
Political observers believe that Cong. Royce will likely face a tough fight to win another term because his district becomes more competitive. The election in his district is one of the top ten House races to watch. California's 39th district is one of the targets of the Democratic Congressional Campaign Committee (DCCC) for 2018.
GOP will defend California's 39th district
Following the announcement of Cong. Royce's decision to retire, the National Republican Congressional Committee (NRCC) thanked him for his service. The NRCC also vowed to defend his now-open seat in California's 39th district.
In a statement, NRCC Chairman Steve Stivers said, "Ed Royce is a lion in the House—serving his country with distinction…"
He added, "Republicans are fired up and ready to hold this seat. Orange County has no shortage of Republican talent and a highly organized ground effort with the NRCC at the forefront. We have just one message for Democrats who think they can compete for this seat: bring it on."