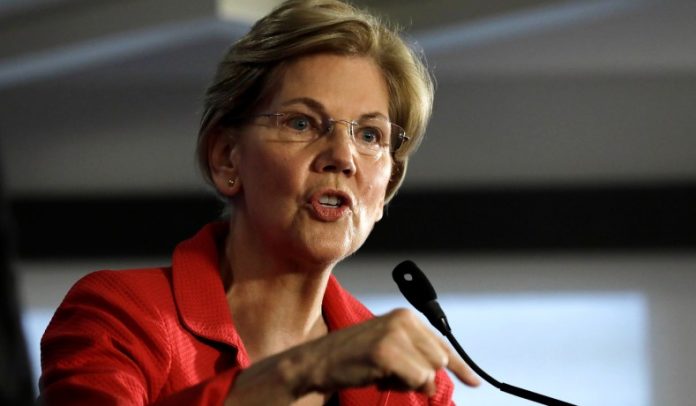 Super Tuesday may be so unkind to Sens. Amy Klobuchar (D-Minn.) and Elizabeth Warren (D-Mass.), they may not even win their home state primaries, The Hill reported.
If Klobuchar and Warren lose their home states, it could mean the end of their presidential campaigns, and polls offer that the candidates could at least be in tough fights with Sen. Bernie Sanders (I-Vt.), who leads in the delegate count in the Democratic presidential race.
A WBUR poll put out Friday in Massachusetts showed Warren behind Sanders by eight points with Super Tuesday just around the corner, on Tuesday.
Klobuchar leads in Minnesota, but Sanders is just behind.
A current poll by Minnesota Public Radio and the Star-Tribune revealed Klobuchar at 29 percent, with Sanders at 23 percent. Warren was the only other candidate to take more than 10 percent.
"(Klobuchar) needs to worry about Sen. Bernie Sanders," said Kathryn Pearson, associate professor of political science at the University of Minnesota.
Neither Klobuchar nor Warren has offered they will stop running if they don't win their home states, but defeats would be humiliating.
Klobuchar was asked at a CNN town hall Wednesday if Minnesota is a "must-win" for her.
"No," Klobuchar said.
"I never set litmus tests, but I know I'm going to win Minnesota, so that's not a factor," she said.
Asked if they're concerned about giving up their home state, the Warren campaign talked about its representatives in Massachusetts, which include state legislators Sen. Ed Markey (D) and Reps. Joe Kennedy III (D) and Ayanna Pressley (D), besides local officials.
Sanders took the Minnesota caucuses in a major victory over future nominee Hillary Clinton in 2016, winning 61.6 percent of the vote. The state has changed to a primary voting structure, which will probably boost turnout and assist the home-state senator.
Warren has another home state to be concerned with on Tuesday – she was born in Oklahoma. That state hasn't seen many polls. However, a Sooner Survey from last week showed former New York City Mayor Mike Bloomberg at 20 percent, ahead of Sanders by six points and former Vice President Joe Biden by eight.
A News 9-News On 6 poll conducted from Feb. 17-21 had Biden ahead with 21.2 percent, with Bloomberg next at 19.8 percent. In both polls, Warren sat in single digits.
David Paleologos, director of the Suffolk University Political Research Center, said Warren has some reason for concerns in Massachusetts, which borders Vermont, Sanders' own home state. He said that many of those voting on Tuesday are probably progressives.
"Klobuchar looks like she's not quite out of the woods but she's leading" in Minnesota polls, he said. "Warren's situation is vastly different. Part of the reason for that is because progressives are a larger share of the Massachusetts vote and Bernie Sanders is the front-runner."
Sanders will also fight for primary delegates in his own home state, though the race in Vermont isn't supposed to be close. FiveThirtyEight this week predicted his odds of winning his home state at 99 percent.
A poll this month by Braun Research and Vermont Public Radio indicated Sanders at 51 percent, former South Bend, Ind., Mayor Pete Buttigieg at 13 percent, and the rest of the candidates less than 10 percent.
Losing a home state can be horrible for a candidate for president.
"I think the repercussions for either Klobuchar or Warren not winning their home states are pretty severe," Democratic strategist Brad Bannon said. "It's hard for me to imagine a situation where either of them lose their states and still win the candidacy. I think losing your home state is a deal breaker if you're running for president."
Not winning your home state could make it especially difficult to fundraise post-Super Tuesday, once primaries in bigger swing states such as Michigan or Arizona come up, Bannon said. That less amount of funds could compel a candidate to leave the primary contest before the Democratic National Convention in July.
"I'm sure they'd like to, but I think practically it would be impossible for them … to raise enough money to compete," Bennon said. "If they lose their home state I think they're forced to suspend their candidacies because I don't see where they'll get the money to sustain themselves."
After many defeats in 2016, Sen. Marco Rubio (R-Fla.) said he believed he would carry his home state before its March 15 primary.
Instead, he lost mightily to then-candidate Donald Trump, coming up 18 points short of him. Rubio then ended his bid for the Republican nomination.
Then-Ohio Gov. John Kasich, did beat Trump in his home state — the same day Rubio had his fateful defeat. Kasich continued to campaign until May 3.
Bloomberg and Biden will experience their own home state elections in April, if either are still running. Buttigieg could enjoy home state support in May.