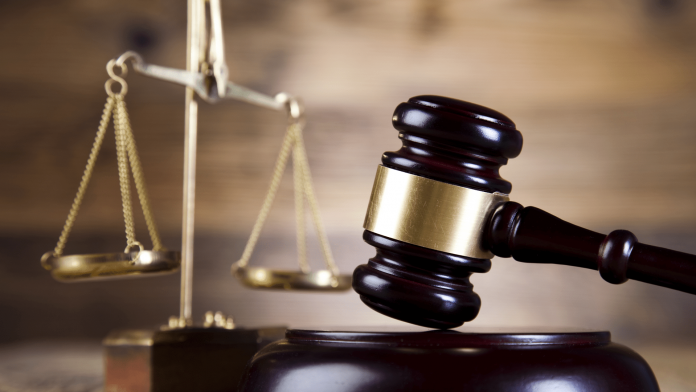 Multiple lawsuits are underway, claiming that Norm Keating, private construction project manager, has swindled several clients out of tens of thousands of dollars by starting but not finishing contract work he had been hired to manage.
Several homeowners in the East Mountains located in Albuquerque, New Mexico are claiming in four separate lawsuits they hired Keating to manage work on their newly purchased homes, but claim he left the job sites unfinished and "in shambles."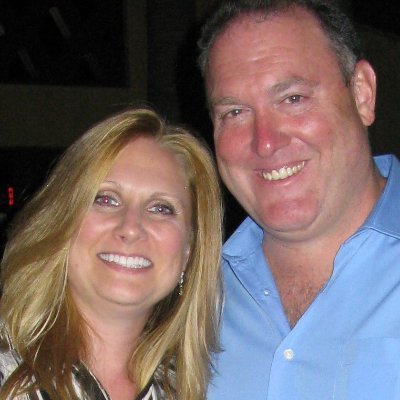 Keating was called to stop projects when past felonies out of California and Florida came to light.  His mother-in-law, Melanie Peak, and his wife, Siobhan Keating, agents of Coldwell Banker, have also been named in several of the lawsuits for recommending his services while allegedly failing to mention his criminal record.
According to a press release, Keating is fighting back against the allegations, citing that he was never brought on to the job as a general contractor, but as a project manager, which holds a distinct legal difference.
Keating also fights a host of additional accusations levied against him, which he says have tarnished his reputation and made it extremely difficult for him to make a living.
Past allegations 
Multiple news sources have cited Keating's name in connection with charges brought against him in California and Florida concerning previous business dealings. The allegations range from grand theft and forgery to second-degree commercial burglary and theft.
However, Keating claims the media is presenting only one side of the story and that because of this, he is having a difficult time making a living. The current allegations against him also fail to take into account the difference between a general contractor and a project manager—the role he says he took on for the plaintiffs.
At a basic level, both general contractors and project managers play a crucial role in construction projects. They provide coordination between the various aspects of a project, ensuring everything runs smoothly and in a timely manner.
The primary difference between the two, and the one difference that matters in this case, is that general contractors are, by law, required to have a license.
Project managers, on the other hand, are treated as direct employees for each household client. This means they do not require a license to perform services. As such, Keating can still apply his experience as a project manager.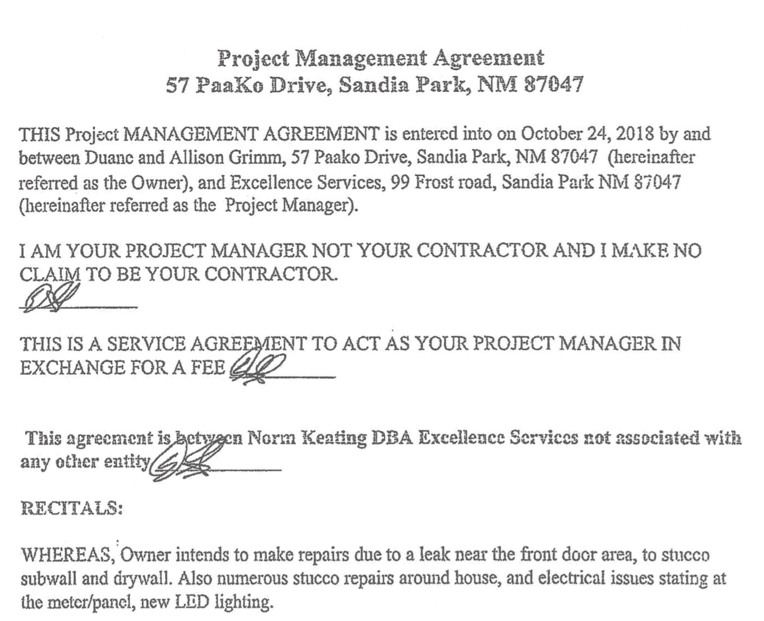 The situation as it stands now 
As it currently stands, Norm Keating, his mother-in-law Melanie Peak and his wife Siobhan Keating currently face four separate lawsuits that levy a host of allegations against them.
Here are all current allegations and the defense presented by the accused:
Allegation: Norm Keating collected money from his clients but never completed his assigned tasks.
Defense: Norm Keating is prepared to show documented proof that this is not the case. Photos of ruined buildings depicted in the media are taken entirely out of context. When Keating stopped working, it was because these clients asked him to do so due to their "sudden discovery" of his criminal record.
In truth, each of these plaintiffs were aware of Norm's background well before work began. Initial payments received were for the purchase of materials, custom-ordered windows and/or doors, demolition fees and dump fees. Final payment for completed work was never received, which includes the project manager's compensation.
Allegation: Norm Keating left the houses of his clients in shambles.
Defense: The project was going as scheduled, but poor weather stopped work from progressing quickly in the case of two of the projects. Keating and both of his clients came to a written agreement not to do anything "heroic," but to wait until the end of April, weather permitting, to ensure the integrity of the work. That's when one of the neighbors approached both clients to reveal Keating's past.
However, as of January 16, 2019, for one project, and March 3, 2019, for the other, Keating's clients no longer allowed access to their properties. Eventually, Keating was outright told that he was no longer working on the project. As such, the state of the unfinished projects was left as is.
Allegation: Norm Keating represented himself as a general contractor.
Defense: Each client read, initialed and signed a fully executed agreement that boldly and clearly states that Keating was not, in fact, a contractor, but a project manager and their employee.
Allegation: During a newscast, it was made as a statement of fact that Keating has been convicted of crimes related to remodeling homes and taking money from clients and not finishing projects in other states.
Defense: In fact, this is 100% false. Keating has never been arrested, put on trial or convicted of any such crimes.
Allegation: Multimedia reporter Rebecca Atkins of KRQE stated neither Siobhan Keating nor Melanie Peak is a licensed realtor in the state of New Mexico. (take out the s on realtor)
Defense: Both women are fully licensed realtors in New Mexico.
The fight continues
As of the time of this report, the cases are currently ongoing. Keating has made it clear that he won't take these allegations against himself and his family lying down and vows to continue the battle in court by filing a lawsuit of his own against his accusers.
Check back for updates on this emerging story.