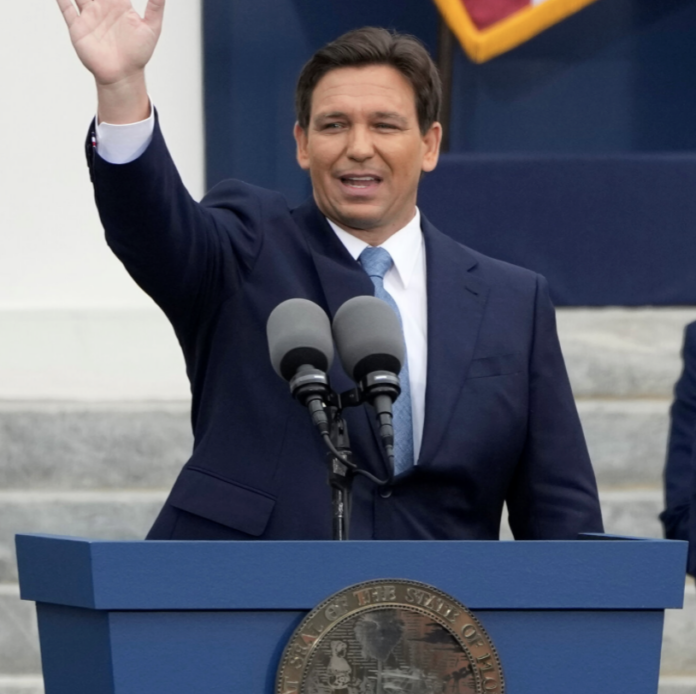 Last year, former President Trump announced his choice to run in the 2024 presidential election. Yet, reactions from the general public remained lackluster, at best. Many Americans opined that Trump's reveal left much to be desired and lacked energy.
Nevertheless, as 2023 progresses, Trump is working on campaigning and getting Republicans to nominate him. Still, a significant possible threat to this is Florida Gov. Ron DeSantis.
DeSantis has been seen beating Trump in multiple polls over a consistent time period. Furthermore, the Florida governor's popularity within the GOP continues to rise for a multitude of reasons.
This has led to Trump lodging an increasing number of random, unprovoked attacks against DeSantis. Now, the Florida governor is firing back with some choice words on his own.
Above it all?
Trump continues to run with the false narrative that his 2018 endorsement of DeSantis was the sole reason the Florida governor won his election that year.
In actuality, the people of Florida are the ones who got DeSantis elected. Trump likewise neglects to mention that DeSantis won the 2022 Florida governor's race by a significantly wider margin than he did in 2018 when Trump endorsed him.