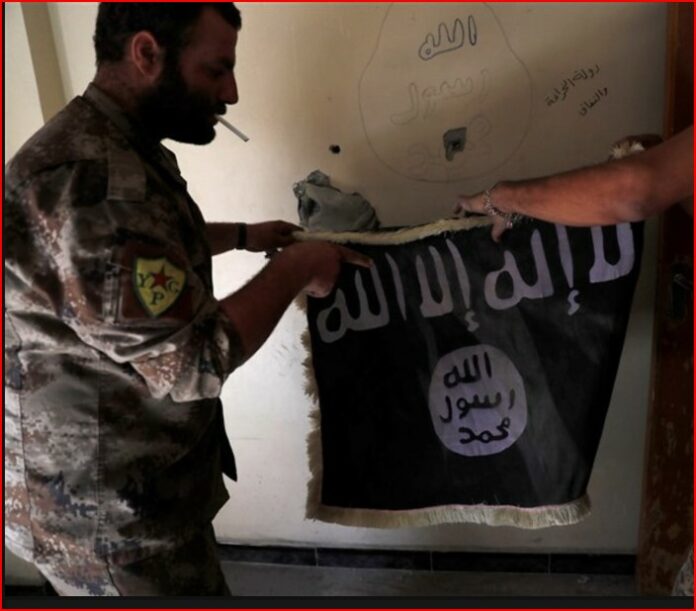 On Monday Ibraheem Izzy Musaibli, a Michigan native was found guilty of supporting the ISIS terrorist organization.  Musaibli, 32 joined ISIS in Syria in 2015. And was returned back to the US when he was captured by Syrian Democratic Forces in 2018.
ISIS terrorist
According to a Tuesday announcement from the US Department of Justice Musaibli was convicted by a federal jury today in the Eastern District of Michigan. The Dearborn man's conviction came after a nine-day trial before U.S. District Judge David M. Lawson in Detroit. The jury deliberated for about four hours before returning the guilty verdict.
He was convicted of 3 of the 4 charges of his indictment. This includes providing, attempting to provide, and conspiring to provide material support to ISIS. 
The Islamic State of Iraq and al-Sham (ISIS) has long been designated a foreign terrorist organization. And the US continues to battle them around the world.
ISIS shocked the world and left countless dead in the mid-2010s when its forces took control over large areas in Iraq and Syria.