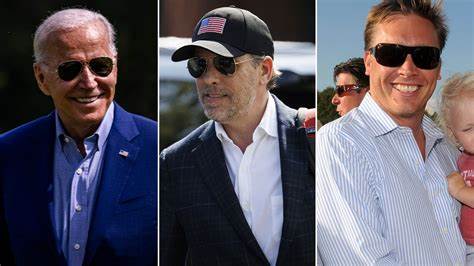 With Hunter's ex-business partner, Devon Archer, scheduled to testify before the House Oversight Committee, the spotlight is shining on the president's alleged involvement in his son, Hunter's shady deals.
The White House finds itself embroiled in controversy as top Republicans accuse it of attempting to create distance between President Joe Biden and his son Hunter's myriad of international "business" affairs. 
Read About Hunter Biden's Plea Deal
Efforts by House Republicans to obtain answers about what Joe Biden knew and what funds he received are intensifying.
Today the official statements are shifting. And Republicans allege that the White House 'lies' in an attempt to protect President Joe Biden's reputation. 
Hunter's shady deals hit close to home
White House Press Secretary Karine Jean-Pierre is shifting her language when addressing reports about Hunter's business dealings. Instead of a long-used statement that Joe and Hunter never discussed the latter's business ventures, Jean-Pierre now claims that they were never 'in business' together.