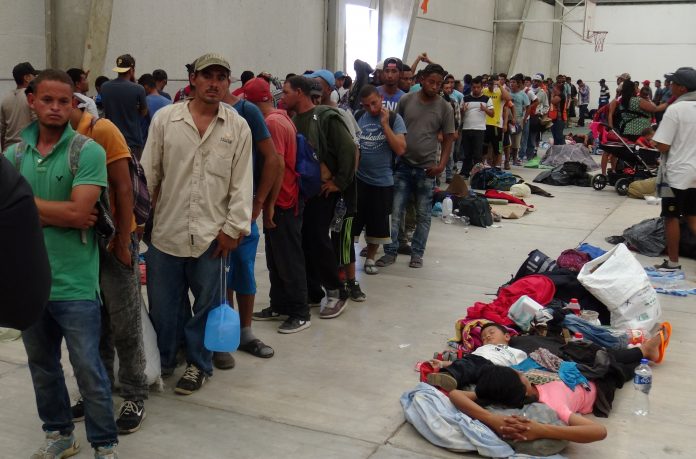 The U.S. Department of Homeland Security (DHS) is not intentionally transporting migrants who crossed the U.S.-Mexico border to sanctuary cities.
In an interview with Margaret Brennan on CBS's "Face The Nation," DHS Acting Secretary Kevin McAllenan denied that the agency is specifically releasing migrants in cities that do not want to cooperate with federal immigration officials.
McAllenan explained that the DHS is "balancing operationally the processing of people at the border."
He added that some migrants were transported to California because the agency's "transportation is based on necessity and capacity to process safely, so that's what we're doing."
McAllenan also emphasized that California is a sanctuary state by law but the agency is not releasing migrants there because of that. According to him, "Immigrants that are released in the U.S. are going to sanctuary cities because that's a magnet. They're providing incentive to come live in those areas."
In April, President Donald Trump said his administration will be sending immigrants arriving at the U.S. borders to sanctuary cities. He said, "I'm proud to tell you that was actually my sick idea," he said to his supporters during a rally in Wisconsin.
CBP scraps plan to send migrants to Broward and Palm Beach counties in Florida
The issue of sending migrants to sanctuary cities came out again this week after Florida officials demanded details about the DHS' plan to send 1,000 migrants a month to Broward and Palm Beach counties.  A majority of voters in both counties are Democrats.
Local and state officials condemned the agency's plan as unacceptable since they were not informed about the specifics. They don't know whether the migrants will have accommodations for shelter or places to live once the DHS releases them to their communities.
During the CBS interview, McAllenan confirmed that the U.S. Customs and Border Protection (CBP) informed local officials in both counties that it is considering the idea. However, the CBP acting commissioner finally decided against it on Saturday following the backlash.
McAllenan also stated, "I think we should really stay focused on what's actually happening on the- on the border. It's a border security and a humanitarian crisis." He pointed out that the influx of migrants at the border is "unprecedented." It is "creating dramatic challenges for law enforcement professionals trying to manage it."