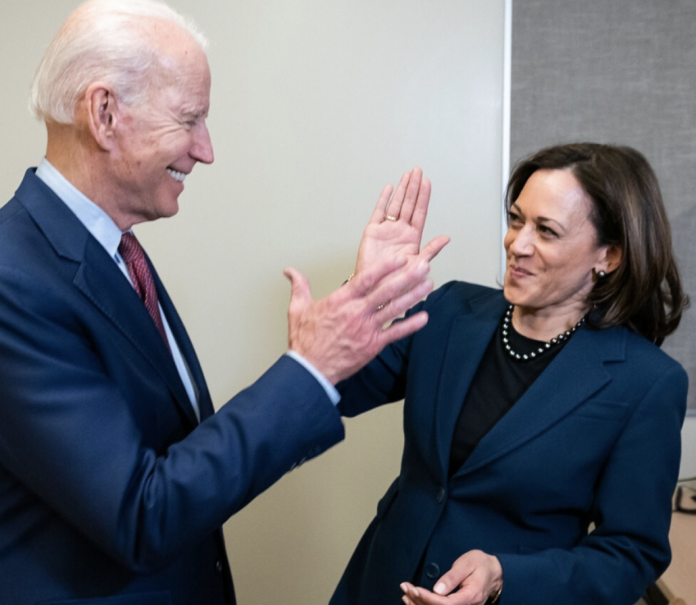 There's less than one week left until November 3. Millions of Americans have already cast their votes; meanwhile, both President Donald Trump and Democratic presidential nominee, former Vice President Joe Biden are using the final few days left of the 2020 presidential election to convince Americans to vote for them.
Part of this work involves campaigning in battleground states where the race appears close. Right now, there is talk in the media that Democrats have a fair shot at flipping Georgia blue.
This is something that Republicans, and Georgia conservatives especially, are pushing back against. Nevertheless, the Biden campaign is working hard to win the electoral votes from the Peach State.
On Tuesday, Joe Biden went to Georgia for a rally in Atlanta. While speaking, the Democratic presidential candidate stated that he is "Kamala's running mate" as opposed to her being his running mate.
Feeding into the narrative
Right now, there's already a narrative out there that Biden doesn't have the cognitive faculties to lead the nation.
Conservatives have drawn attention to the former vice president's patterns of misspeaking, reading from teleprompters, and confusing things like names and dates. Just the other day, the former vice president appeared to confuse Trump with George Bush while giving an interview.
In February, the former vice president opened up that about his lifelong struggle with stuttering. He admitted that he still occasionally finds himself "really tired" when he catches himself stuttering.
Tuesday's remarks, however, are not viewed as a flub by many Americans. Biden kicked off his event in Atlanta with an introduction.
In the Democratic presidential candidate's own words, he sharply described himself as "Jill Biden's husband" and then as "Kamala Harris' running mate." Biden didn't stop there, either. He followed up by stating, "you think I'm joking, don't you."
Joe Biden confirms what we all knew:

"I am Kamala's running mate. Y'all think I'm kidding don't you⁉️"

"KAMALA" sign is prominently displayed behind him ⬇️ 👀 pic.twitter.com/Ubu4FhaFNH

— Kayleigh McEnany (@kayleighmcenany) October 27, 2020
 Part of a larger pattern
Americans are paying attention. Whether Biden realizes it or not, his statements from yesterday fit a pattern. That pattern entails one where the Biden campaign has directly fueled the narrative that Harris is the true leader of the 2020 Democratic ticket.
Biden and Harris have each publically talked about a "Harris-Biden administration" on multiple occasions. Moreover, neither Biden nor Harris has addressed this larger pattern; although, President Trump's campaign has certainly picked up on it.
The Trump campaign continues to hammer Biden, stating that Harris would replace him as president in little to no time. Likewise, both Trump and Pence have called out Harris as the most liberal senator in the United States Congress.
—————————————-
Have a story you want USA Herald to cover? Submit a tip here and if we think it's newsworthy, we'll follow up on it.
Want to contribute a story? We also accept article submissions – check out our writer's guidelines here.