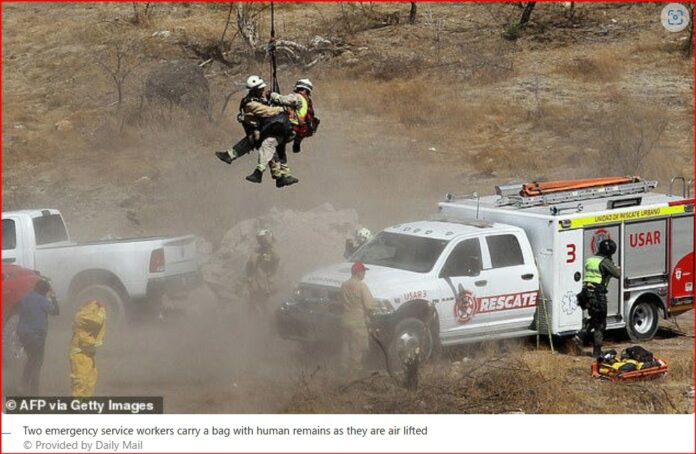 The state prosecutor's office in Jalisco uncovered a grave discovery in Guadalajara, Mexico. Forty-five bags, believed to contain human remains, have been found in a ravine, with characteristics matching those of seven missing call center staff.
According to El Universal newspaper, the victims are said to have worked at a call center that may be linked to the Jalisco New Generation Cartel.
Jalisco State Attorney General, Luis Méndez, said the missing workers were only employed for two or three months.
According to the Prosecutor's Office, preliminary investigations indicate that the body parts found in the bags may be the missing call center employees. 
Human remains to be identified
The staff disappeared between May 20 and 22, were part of a group of seven individuals who went missing in the metropolitan area of Guadalajara, located in western Mexico.
Luis Joaquín Méndez Ruíz, a prosecutor from Jalisco, revealed that the bags containing the human remains were discarded on a lot with an extremely steep slope, adding to the sinister nature of the discovery.