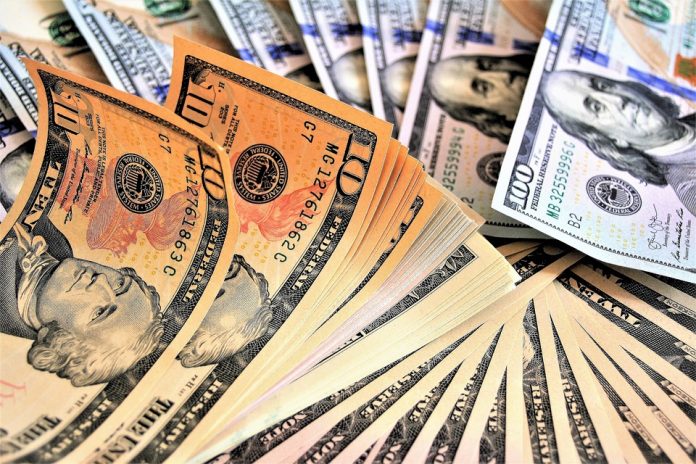 The U.S. Department of Justice (DOJ) announced that 33,000 victims of Western Union wire transfer scam in the States and overseas will receive money as part of the second distribution of forfeited funds.
According to the DOJ, the Western Union Remission Fund will start distributing approximately $148 million. The funds were forfeited to the United States government from Western Union Company (NYSE: WU).
This is the second distribution of funds to Western Union wire transfer scam victims, many were elderly.  In March this year, $153 million in funds were distributed t0 109,000 victims.
The total amount of forfeited funds that have been distributed and about to be sent to victims is already more than $300 million.
The Justice Department started accepting applications for compensation from victims of Western Union wire transfer scam in November 2017. The deadline to file a claim was on February 12, 2018.
On Thursday, the DOJ said it is accepting petitions on an ongoing basis from potential victims who missed the deadline. It will provide opportunities for potential victims to file a claim for compensation.
Western Union aided and abetted wire transfer fraud scams
In 2017, Western Union entered into a deferred prosecution agreement (DPA) with the U.S. government and settled a parallel civil investigation with the Federal Trade Commission (FTC).
Under the DPA, Western Union accepted responsibility for criminal conduct including violations of the Bank Secrecy Act and aiding and abetting wire fraud. The company agreed to forfeit $589 million, which is now available to compensate victims of the international wire transfer scam.
The scammers targeted consumers including seniors through multiple scams. One of them is called the "grandparent scam," in which the fraudster would pretend as the victim's relative in need of immediate money to avoid personal harm.
Another is called the "lottery or sweepstakes scam," in which the fraudster would tell the victim that he won a large cash prize but needs money to pay fees such as taxes to claim the prize.
The third type is called the "romance scam," in which the fraudster would pretend as an online love interest and then ask for money for a visit or other purpose. In each of these scams, the fraudster convinced their victims to send money through Western Union.
According to the DOJ, some of the employees, owners, and operators of Western Union agent location were complicit the scams. The company aided and abetted the wire transfer scam by failing to suspend or terminate complicit agents and allowing them to continue fraud-induced money transfers.
—————————————-
Have a story you want USA Herald to cover? Submit a tip here and if we think it's newsworthy, we'll follow up on it.
Want to contribute a story? We also accept article submissions — check out our writer's guidelines here.