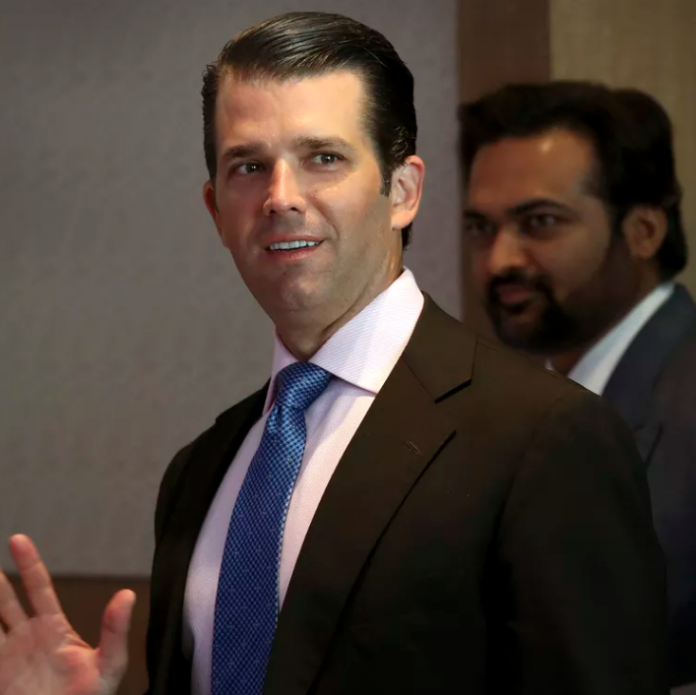 On Friday, Donald Trump Jr. took to Instagram, a popular social media platform, to express concerns regarding censorship of himself and conservative ideologies, according to The Hill.
An Overview of Donald Trump Jr.'s Concerns
Donald Trump Jr. is President Trump's eldest son. Yesterday, he stated that Instagram promotes unsavory behavior. In his post, he displayed common hashtags associated with his name. Some of the aforementioned hashtags read as follows:
"#donaldtrumpjrisatool, #donaldtrumpjrcolludedwithrussia, #donaldtrumpjrhastoomanykids."
The list goes on and on. The eldest First Son furthermore stated that his usually consistent increase in followers had simply "dropped off." Follower trends are noticeable and observable via Instagram Analytics.
As seen in Trump Jr.'s above Instagram post, he criticized the platform's "shadowban" of conservative beliefs, moreover showing that posts associated with his name displayed a warning of "behavior that can cause harm or even lead to death."
Social Media and Conservative Censorship
Donald Trump Jr. is not the first social media user to express concerns regarding the censorship of conservatives. Over the past few months, many right-leaning Americans have stated that platforms such as Facebook, Twitter, and even YouTube censored their posts and even sometimes deleted their profiles.