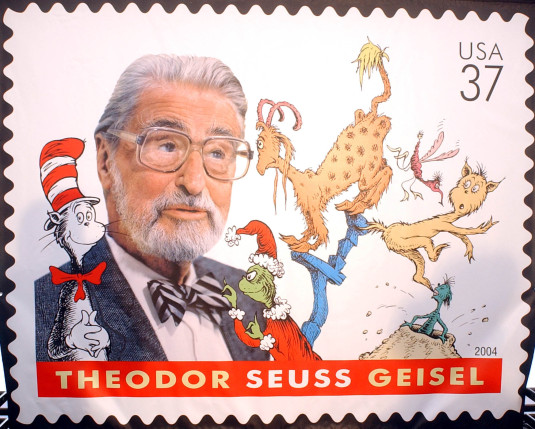 The storm continues across the Dr. Seuss landscape with the announcement that Universal has pulled six Dr. Seuss' titles from the shelves of its gift shops. Tuesday's announcement that some of the prolific author's books would no longer be sold in Universal gift shops due to "racist and insensitive" imagery was met with mixed reactions.
The children's books being removed are featured at the Orlando theme parks'  Seuss Landing area. Universal is contemplating making additional changes to the entire Dr. Seuss exhibition area, which includes characters and book references.
"We've removed the books from our shelves as they have asked and we'll be evaluating our in-park experience too," a Universal spokesperson confirmed.
 For instance, the park's gift shop is named Mulberry Street Store, in reference to the banned book. There is also a park based on the book "If I Ran the Zoo," which includes depictions of two bare-footed African men.
Publication Canceled on Six Titles
This comes in the wake of Tuesday's statement from Dr. Seuss Enterprises, that it would no longer publish six of the author's well-loved books since they depict "people in ways that are hurtful and wrong." The publisher, Random House, issued a similar statement. 
"Ceasing sales of these books is only part of our commitment and our broader plan to ensure Dr. Seuss Enterprises' catalog represents and supports all communities and families,"  Seuss Enterprises said.
Dr. Seuss Enterprises holds rights to author Theodor Seuss Geisel's 60 title portfolio of works written under the Dr. Seuss pen name. The stop publication order includes "And to Think That I Saw It on Mulberry Street,"  "If I Ran the Zoo," "McElligot's Pool," "On Beyond Zebra!," "Scrambled Eggs Super!," and "The Cat's Quizzer."
Progressive activists have been targeting Dr. Seuss's work for several years on the grounds that it is racially insensitive. Criticism ramped-up with the recent news that Forbes listed the author as No. 2 on its highest-paid dead celebrities of 2020 and it was also revealed that the now-deceased Geisel's work including characters like "the Grinch" earned an estimated $33 million before taxes last year.
Dr. Seuss Hits Amazon #1
Wednesday, reports that Dr. Seuss's books have jumped to the top spots on the Amazon bestseller list. Seuss titles now occupy nine out of the top 10.
If you want to pick up a copy of any of the recently canceled books it will be a hefty price tag. On Amazon the hard copy of "And to Think That I Saw It on Mulberry Street" is going for $10,000. The same book title was located on eBay listed at $4,400.
The story is the same for paperback books where a copy of "The Cat's Quizzer" costs over $1,000 on Amazon.