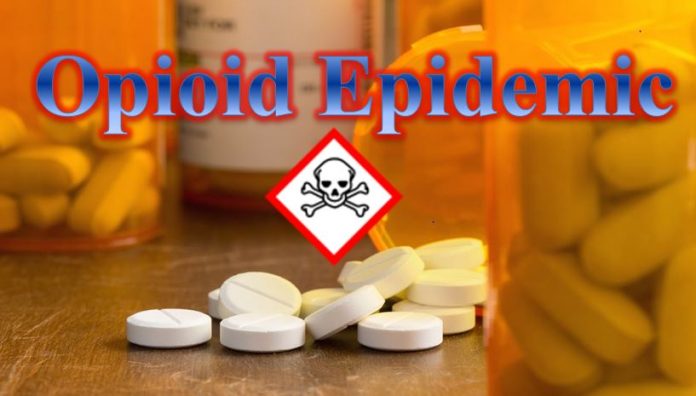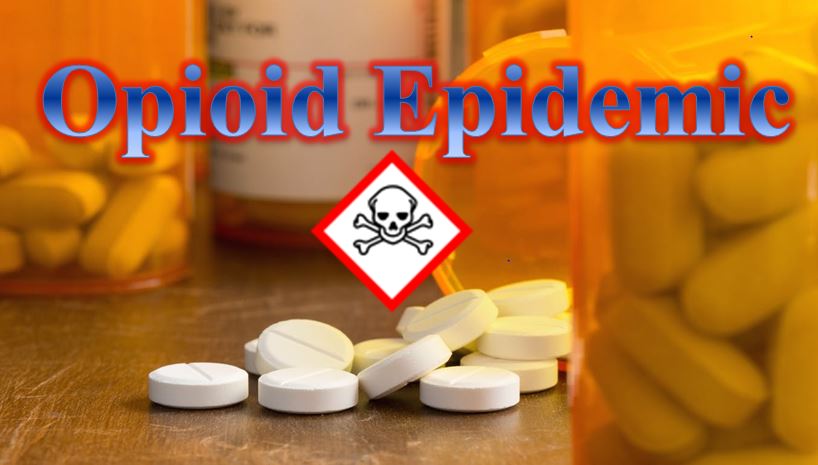 Four major drug companies in the United States are moving ahead with the proposed $26 billion deal to settle the lawsuits filed by states and local governments to address the opioid crisis across the country.
On Saturday, AmerisourceBergen (NYSE: ABC), Cardinal Health (NYSE: CAH), and McKesson (NYSE: MCK) announced that they are moving ahead to the next phase of the opioid crisis settlement.
According to the three major U.S. drug distributors, enough states agreed to join the proposed settlement, which was announced on July 21, 2021.
AmerisourceBergen, Cardinal Health, and McKesson determined that 42 out of 49 U.S. states, all five U.S. territories, and Washington D.C. supported and signed on to the deal.
The next phase of the settlement is to notify and convince local governments to join including those that haven't filed a lawsuit. Local governments have 120 days to decide. The sign-on period ends on January 2, 2022. Each of the three major U.S. drug distributors will independently determine if a sufficient number of local governments decided to settle.
AmerisourceBergen, Cardinal Health, and McKesson believe that the deal "will allow them to focus their attention and resources on the safe and secure delivery of medications and therapies while expediting the delivery of meaningful relief to affected communities."
A separate report from the Associated Press (AP) indicated the Johnson & Johnson (NYSE: JNJ) is also proceeding to the next phase of the settlement.
A "remarkable showing of unity" to address the opioid crisis
In a statement, North Carolina State Attorney General Josh Stein said, "Today's milestone represents enormous progress in our work to get help for North Carolinians struggling with opioid addiction in every community across the state. The level of support by states we achieved is a remarkable showing of unity and commitment across the country to address this problem, and I am confident that the same will be true within North Carolina as we now move into the subdivision sign-on period."
AG Stein added that more than 70 local governments already joined the settlement across North Carolina. He encouraged all local governments in the state to sign on the Memorandum Agreements with the settling drug companies to ensure that the state will receive its full share from the settlement, which is nearly $750 million.
"I'm asking our local government officials to support this effort to help people in our state who are dealing with substance use disorders by signing on to this historic agreement. Now is the time to step up for your constituents," said AG Stein.
Key details of the $26 billion opioid settlement
AmerisourceBergen, Cardinal Health, and McKesson will pay up to $21 billion over 18 years. Johnson & Johnson will pay up to $5 billion over nine years, $3.7 billion to be paid during the first three years.
A substantial portion of the settlement will be used to provide treatment for people suffering from opioid addiction and to stop the opioid crisis.
The settlement also includes injunctive relief to prevent drug companies from reigniting another opioid crisis in the future.
AmerisourceBergen, Cardinal Health, and McKesson are required to use data-driven systems to detect suspicious opioid orders from customer pharmacies for ten years.
The three major drug distributors are also required to report and prohibit the shipping of suspicious opioid orders and prohibit sales staff from influencing decisions related to identifying suspicious opioid orders.
In addition, AmerisourceBergen, Cardinal Health, and McKesson must require senior corporate officials to engage in regular oversight of anti-diversion efforts.
Furthermore, the settlement requires Johnson & Johnson to stop selling opioids for 10 years for term years; stop providing grants to third parties to promote opioids, and cease lobbying activities related to opioids.
The settlement also requires Johnson & Johnson to share clinical trial data under the Yale University Open Data Access Project.
———————————-
Have a story you want USA Herald to cover? Submit a tip here and if we think it's newsworthy, we'll follow up on it.
Want to contribute a story? We also accept article submissions – check out our writer's guidelines here.