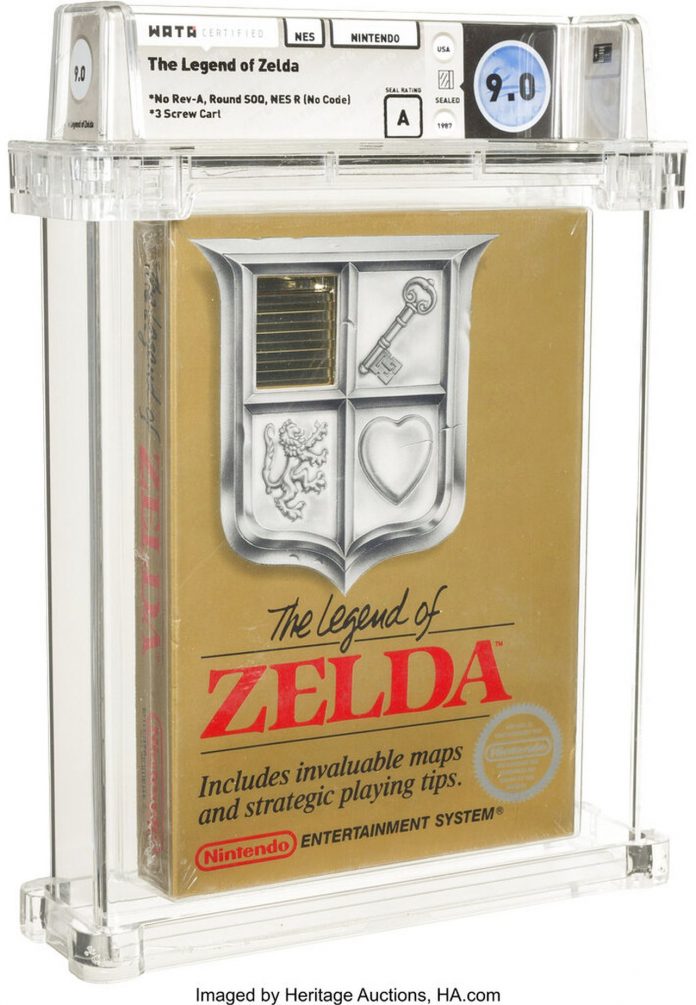 On Friday,  Heritage Auctions in Dallas, Texas sold Nintendo's The Legend of Zelda for a record-breaking $870,000. The video game was made in 1987. It was unopened and in excellent condition.
The auction house announced that the limited edition game was only made for a few months in late 1987. 
The Legend of Zelda has developed into a popular game franchise. The first "Zelda" game was created in 1986 by Japanese game developers Shigeru Miyamoto and Takashi Tezuka.
 The gameplay incorporates fantasy action-adventure, a mission system, and elements of role-playing games.
It is for the most part a Nintendo-published product. However, in recent years portable installments and re-releases are being outsourced to Grezzo, Capcom, and Vanpool. 
"The Legend of Zelda marks the beginning of one of the most important sagas in gaming; its historical significance can't be understated … it is a true collector's piece," said Valarie McLeckie, Heritage's video game specialist.
In April, Heritage sold an unopened copy of Super Mario Bros. This was also a Nintendo game that was obtained by the auction house in 1986. It was found in a desk drawer. And auctioned for $660,000.