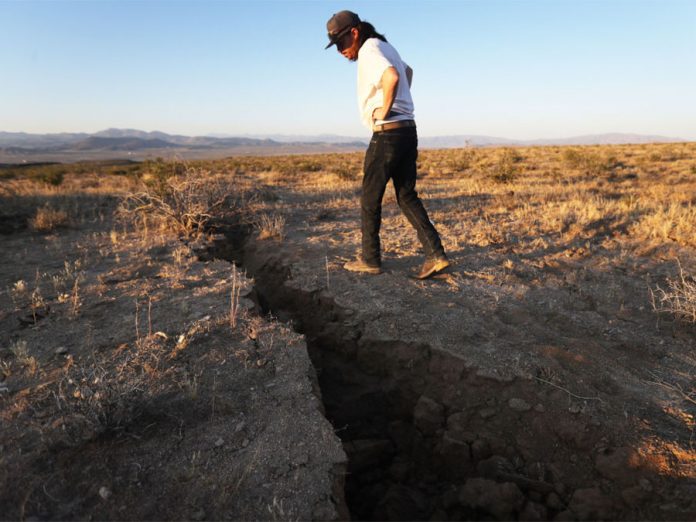 An earthquake swarm jolted Central California and the Sierra Nevada foothills on Thursday afternoon. Residents felt the quakes in the San Joaquin and Sacramento valleys.
The 6.0 magnitude shaking started at 3:49 p.m PST. And seismologists named this the Antelope Valley earthquake centered near the Antelope Valley faultline.
There have been about twenty-four similar magnitude earthquakes in the area in the past 50 years. This one was the area's strongest quake since a 6.1 quake hit in 1994.
Seismologist, Dr. Lucy Jones, Author of The Big Ones tweeted about the event.
The M5.9 this afternoon is a classic normal faulting earthquake for eastern California. As is common in this region, there are a lot of aftershocks – 10 above M3 in the first hour.https://t.co/b4WBvbM00x pic.twitter.com/8bwslx5pxj

— Dr. Lucy Jones (@DrLucyJones) July 8, 2021
Earthquake Swarm aftershocks
The swarm of three dozen aftershocks followed. They varied in magnitude. They were measured at between 1.0 to 4.6 by the U.S. Geological Survey.
"It's a region with known active faults," USGS researcher Austin Elliott said, referring to the remote area on the backside of the Sierra. "This is a classic place geologists go to study."