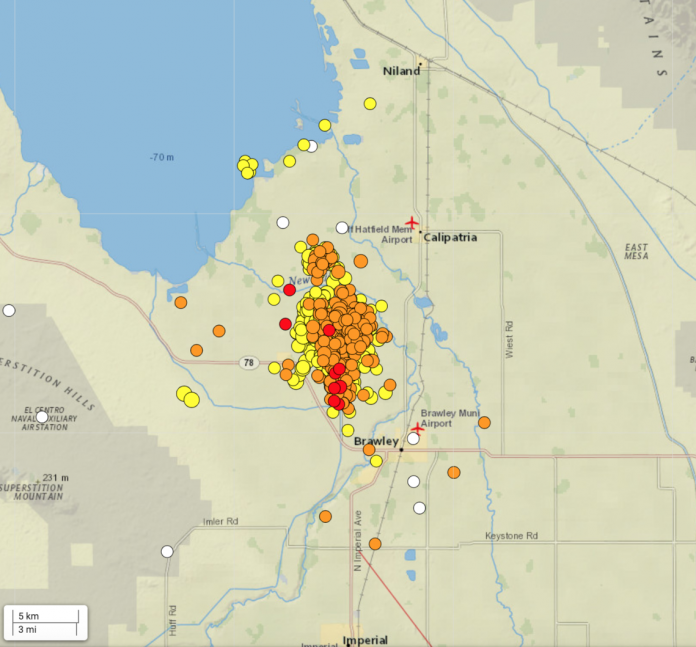 A  formation of over 700 earthquakes called "swarm" hit one general area near the city of Westmorland in Southern California over the past several days. The incident puts scientists on high alert. 
The Southern California Seismic Network (SCSN) released a report regarding the Westmorland Swarm indicating the following:
There were 96 events during the 3 days prior to the M4.9 (within a 10 km radius). As of 01 Oct 2020, 01:37 PM PDT, there have been 632 events recorded after the M4.9.
The SCSN has so far recorded over 700 events in the swarm, the smallest M1.1. Many of the smaller events are still being analyzed and will be gradually added to the catalogue.
More activity is expected in the next few days. There is a small chance (about 5%) that a larger quake could occur, with the likelihood decreasing over time.
The Westmorland area where the earthquake swarm is located in an active seismic region and is known for its swarms.
This particular swarm happened in the Brawley Seismic Zone of the Imperial Fault, which connects to the large San Andreas fault. San Andreas is perhaps one of the most dangerous and active zones.