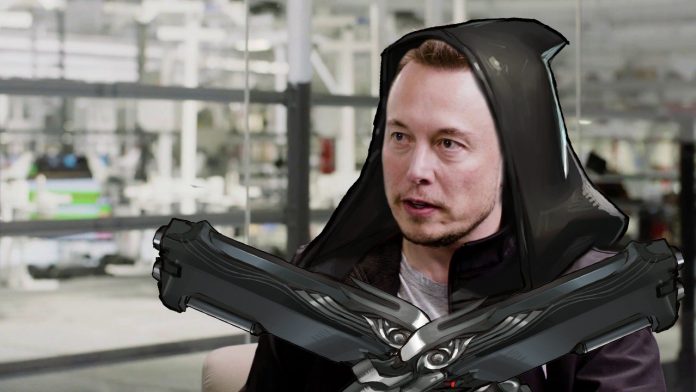 On Tuesday the Twitter whistleblower Peiter "Mudge" Zatko, was giving testimony before the Senate Judiciary Committee. And the epic battle of Elon Musk vs Twitter got messy on September 13th.
Musk and the popular social media platform are in the midst of a legal battle. 
On the day that Mudge was telling Congress about Chinese spies that work at Twitter, Musk was claiming his tweets were being deleted. The whistleblower was also talking about all the bots and the lack of security on the platform.
Meanwhile, Musk posted to his 105.6 million followers that his tweets are being deleted. 
Please fix @twitter, @verified, @paraga

— Elon Musk (@elonmusk) September 13, 2022
"My tweets are being suppressed!" the SpaceX and Tesla billionaire tweeted out.
Shortly afterwards, perhaps as a joke, he asked the CEO of Twitter Parag Agrawal for help. "Please fix @twitter, @verified, @paraga."
— Elon Musk (@elonmusk) September 13, 2022
Elon Musk vs Twitter continues
Twitter is asking a Delaware court presided over by Chancellor Kathaleen McCormick to make Musk honor his pledge to buy Twitter for 44-billion dollars.  And the Elon Musk vs Twitter civil trial is scheduled to begin October 17th.
Musk is sticking to his decision not to purchase the massive social network. He made the offer at the end of April. And withdrew it in July. 
The billionaire first claimed that he was giving up on Twitter because management had lied about the number of bots, or spam accounts on the platform. He's since only added to his reasons for backing out of the deal.
Legal filings and letters
In a letter from Musk attorneys to Twitter, dated September 10, he is also questioning Mudge Zatko's termination and the alleged $7.75 million severance payment Twitter made to its former head of security.
They claim that after the August 29 Termination Notice more reasons to rescind the agreement have appeared. And that "In the time that has elapsed since that letter was sent, additional facts have come to light that reveal that Twitter has further breached its obligations under the Merger Agreement."
 "Twitter did not seek defendants' consent under Section 6.1(e) before making this payment nor was this payment disclosed to defendants," Musk's lawyers said. "In fact, defendants only learned of this payment when Twitter filed the separation agreement with the court on September 3, 2022."
They are arguing that the severance "violated" terms of the deal, Musk argued.
On a very busy Tuesday Twitter shareholders met and approved the Musk-Twitter purchase that Musk has already rescinded.
The statement read "Twitter, Inc. today announced that its stockholders have approved the previously announced merger agreement for Twitter to be acquired by affiliates of Elon Musk for $54.20 per share in cash."
With approximately 98.6% of the votes cast at the special meeting approving the proposal to adopt the deal.
"Twitter stands ready and willing to complete the merger with affiliates of Mr. Musk immediately, and in any event, no later than on September 15, 2022, the second business day following the satisfaction of all conditions precedent, which is the timeline required by the merger agreement."
As the whistleblower testified that Twitter had all kinds of security issues, Musk changed his name on Twitter to "Naughtius Maximus." His profile photo was changed to a pic of him as a child. And his bio now reads "Centurion in Jerusalem Garrison."
It seems almost like Elon Musk vs Twitter may have morphed into Julius Caesar vs the gladiator bots.