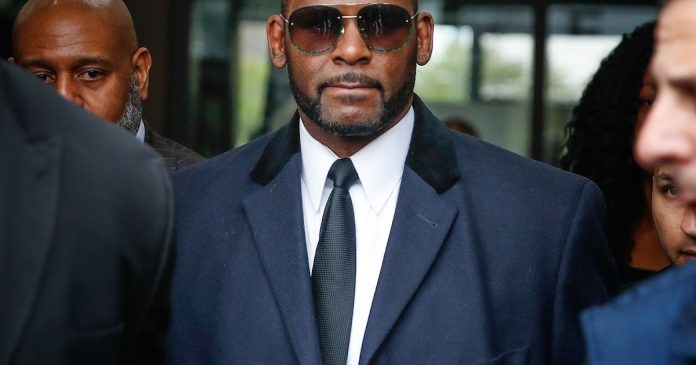 A federal jury found R. Kelly guilty on six counts of sexual exploitation and enticement of a minor.
On Wednesday, a federal jury convicted R. Kelly after 2-days of deliberations. The R&B legend was found guilty of three counts of child pornography and three counts of child enticement in his hometown of Chicago.
The AP reports that he was acquitted on single child pornography and on a conspiracy to obstruct justice charge. Kelly, 55 was found not guilty on all three counts of conspiring to receive child pornography and on two additional enticement charges.
Former associates Derrel McDavid and Milton "June" Brown were found not guilty on all charges. The two had been accused of threatening and trying to bribe witnesses in a 2008 trial where R. Kelly was acquitted in an Illinois child pornography case.
In June, 14 years after the first trial, the singer was convicted of racketeering and sex trafficking in a New York court. The sentence was 30 years.
Video proves R. Kelly guilty 
During the month-long trial, there were over 30 witnesses and a lot of evidence including videos.