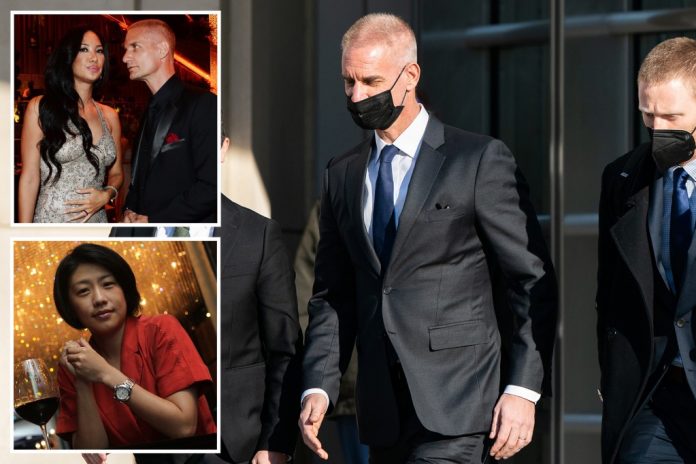 Tim Leissner, ex-Goldman banker and the "star" witness for the prosecution testified Thursday against Roger Ng in the Brooklyn bribery trial. Under oath, he admitted that he "twice" photoshopped divorce decrees in order to remarry.
Earlier this week, Leissner testified that he had multiple affairs
He was in a decade-long relationship with Rohana Rozhan, a media executive and former CEO of Astro Malaysia Holdings.
 Leissner admitted using some of the money stolen from the 1MDB fund to pay Rozhan blackmail. He bought her a $10 million mansion after she threatened to reveal his illegal activities after their breakup.
Ex-Goldman banker twice a bigamist
During the trial, Leissner admitted to twice faking a divorce in order to remarry.  And he was not legally divorced when he exchanged vows with reality TV star Kimora Lee.
In 2014, Kimora, ex-wife of Hip Hop millionaire mogul Russel Simmons and Baby Phat fashion designer wed the 52-year-old German-born investment banker.
Kimora Lee Simmons is now estranged from Leissner.