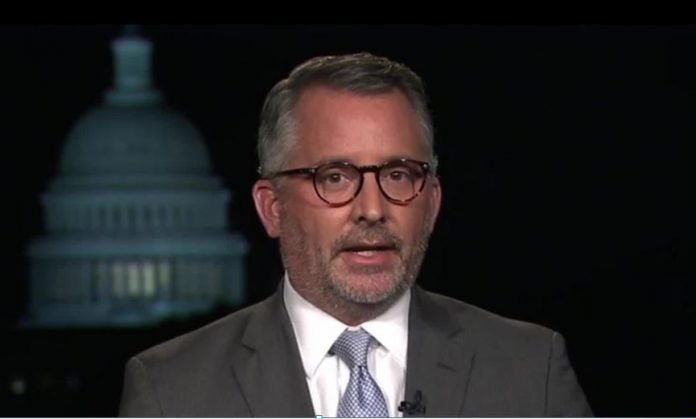 Former Congressman David Jolly of Florida said American voters must flip the House of Representatives to Democratic Party majority if they want to stop gun violence.
Jolly made the suggestion after the shooting Florida where at least 17 people were killed and 14 others were injured.
Jolly says Republicans will never do anything on gun control
During an interview with CNN Tonight, Jolly said, "Let's be brutally honest about what we do know. I say this as a Republican. Republicans will never do anything on gun control."
Jolly cited the fact that the Republican Party, which currently controls the House, did nothing after several mass shootings in the past. He said, "Consider last summer, you had Republican members of Congress shot and nearly killed during a softball practice, and they did nothing."
Additionally, he noted that the Democrats "had a sit-in in the House" after the Pulse nightclub shooting in Orlando. The Republicans did nothing. Last year,  more than 50 people were killed in Las Vegas, they did nothing.
The former congressman said, "There are two things I would suggest tonight. Flip the House. Republicans are not going to do a single thing after this shooting…"
Furthermore, Jolly emphasized that he's been in Republican politics for over 20 years. He reiterated that he is just being brutally honest about his party. According to him, "And the reality after each shooting…is Republicans are not going to do a single thing."
Democrats want reasonable gun control
Moreover, the ex-GOP lawmaker said to those Americans who are primarily concern about gun issues, they need the Democratic Party to control the House.
Jolly said, "You need the Democratic Party to be in charge and address reasonable gun control. Republicans will not do it." He added, "Only Democrats are speaking to reasonable gun control today. Republicans are hiding from the American people.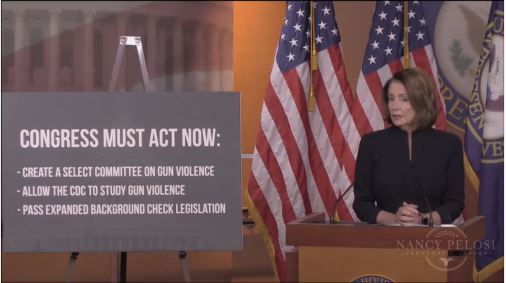 Last year, former Rep. Gabrielle Giffords implored the Congress to take action on gun violence after the Las Vegas shooting. Giffords, a Democrat, was shot in the head during an event with her constituents in Arizona in 2011.  The gunman killed six people and injured 11 during the shooting.
In October, Democratic Senator Dianne Feinstein introduced a bill to ban the sale of possession of bump stocks, and similar devices.
Following the Florida school shooting, Democratic lawmakers called for action on gun violence.  During a speech on the Senate floor, Sen. Chris Murphy said mass shootings are the "consequence of our inaction."
He emphasized, "This happens nowhere else other than the United States of America. This epidemic of mass slaughter—it only happens here not because of coincidence, not because of bad luck, but as a consequence of our inaction. We are responsible for a level of mass atrocity that happens in this country with zero parallel anywhere else."
House Minority Leader Nancy Pelosi called for a true, commonsense action to prevent gun violence. She wants Congress to create a select committee on gun violence. Allow the CDC to study gun violence, and pass expanded background check legislation.