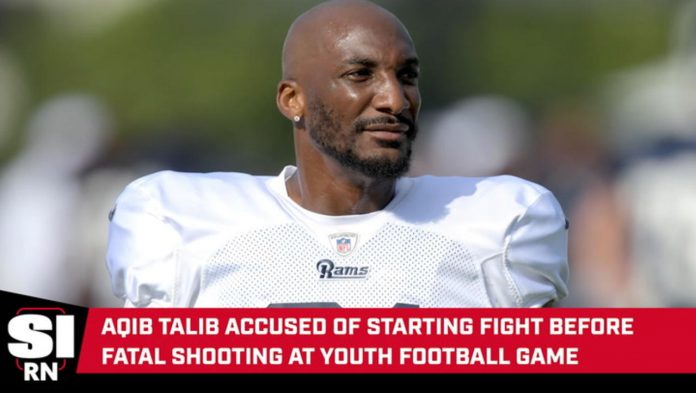 It is alleged that former NFL cornerback Aqib Talib started the fight that led to the death of youth coach Mike Hickmon. The fight took place at a youth football game in Lancaster, Texas last weekend.
Hickmon's friends and family are demanding that the ex-NFL player be arrested.
The video below shows the fight started by Aqib in the moments before his brother shot and killed coach Hickmon.
SEE THE VIDEO!
Children witnessed the Aqib Talib rampage
"So many kids that were at the event Saturday witnessed something they will never be able to unsee and could have been resolved if the adults knew how to resolve conflict," said Real Youth Mentoring director Tim Jackson.
"I honestly believe everyone that was attacking him should be at fault and held accountable," said Calvin Smith McKinney, another of the coach's friends.
Multiple witnesses reported to local WFAA that Aqib Talib crossed the field to fight with the referees and Hickmon. And both brothers are both responsible for the senseless murder.