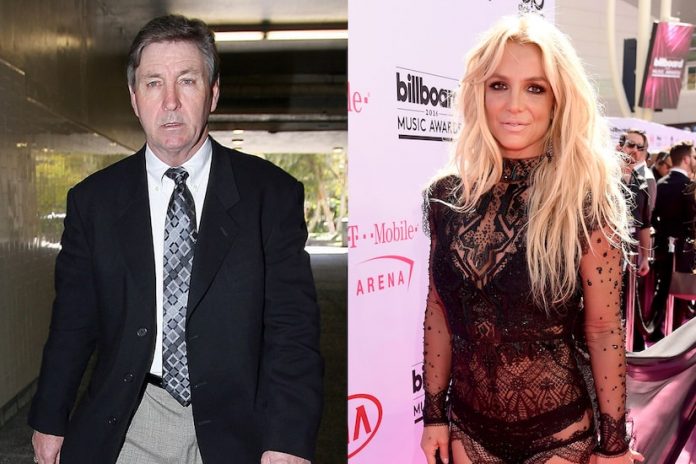 The Free Britney movement may be about to get their wish.
Jamie Spears, Britney's father has filed a document with the court asking that Britney be released from her long conservatorship. Prior to filing it with the court, he sent it to the press.
In his second response to the effort to have him removed, Jamie Spears finally agreed.
 "Recent events related to this conservatorship have called into question whether circumstances have changed to such an extent that grounds for the establishment of a conservatorship may no longer exist," the statement reads.
 "Ms. Spears has told this Court that she wants control of her life back without the safety rails of a conservatorship. She wants to be able to make decisions regarding her own medical care, deciding when, where, and how often to get therapy. She wants to control the money she has made from her career and spend it without supervision or oversight. She wants to be able to get married and have a baby if she so chooses. In short, she wants to live her life as she chooses without the constraints of a conservator or court proceeding."
The filing read, "As Mr. Spears has said, again and again, all he wants is what is best for his daughter. If Ms. Spears wants to terminate the conservatorship and believes that she can handle her own life, Mr. Spears believes that she should get that chance."
UPDATE: In the documents filed Spears says that he wants to eliminate the conservatorship, but he will remain on as conservator to finalize the accounting. In other words, rather than stepping down, he is hanging on to finalize the accounting. He is still going to be involved in Britney's finances.
The conservatorship
After a public breakdown in 2008, Britney Spears was put in a conservatorship. For 13 years Jamie has been in charge of her money. He was also in charge of the megastar's career and to a large extent her day-to-day activities. 
During these 13 years, she has performed on world tours and at a Las Vegas residency. She was also a regular on a TV show. She has made tens of millions of dollars. And has had no access to her money.  
In 2019,  Jamie Spears had a physical altercation with Britney's 14-year-old grandson, Jayden. Britney has refused to perform since that time. And Jamie was forced to step down, as conservator of Bitney's person. The role was given to Jodi Montgomery. But he still remains in total control of her finances and is receiving a huge salary.
The now 39-year-old singer has been publicly fighting for her freedom since 2020. And she has been trying to get out of the conservatorship for many years. But she was not allowed by the court to hire a lawyer to help her, until recently.  
Free Britney Movement
More than two years ago fans started the Free Britney movement. 
Celebrities like Madonna, Paris Hilton, Miley Cyrus, and Christina Aguilera have all voiced their support. Even her ex-boyfriend Justin Timberlake issued a statement suggesting that Britney should be free to make her own decisions.
The documentary "Framing Britney Spears" came out in February 2021. It revealed the dark side of Britney's conservatorship. And the singer gained more support.
The documentary honed in on large payments to news outlets. And speculated that the conservatorship was using Britney's money to control the public narrative against her.
Britney Speaks Out
As Britney was demanding an end to the conservatorship, her father was paying attorneys, with her money, to keep it in place.
In June, during a court hearing, she referred to the conservatorship as "f***ing cruelty." And claimed she was afraid of her father. She revealed she was being forced to stay on birth control, despite wanting to have a baby. And described being forced to take lithium despite the negative impact it had on her health. 
Britney formally accused her father of abuse in the conservatorship. "If this is not abuse, I don't know what is," she said.
Her previous lawyer, Samuel Ingham, who was paid by Jamie Spears, never filed to end the conservatorship or to replace Jamie Spears at its helm.
In July, Los Angeles County Superior Court Judge Brenda Penny approved Ingham's resignation. And agreed to Britney's chosen replacement, attorney Mathew S. Rosengart.
Rosengart moves fast
Within two weeks of being hired Rosengart filed to have Jamie removed from his position. He submitted supporting documents from the superstar singer's mom Lynn Spears. 
Her statement claims that Jamie Spears is not capable of "putting my daughter's interests ahead of his own on both a professional and a personal level. And that his being and remaining a conservator of my daughter's estate is not in the best interests of my daughter."
Rosengart's move was also approved by the conservator of the person, Jodi Montgomery, and the conservatee's medical team.
The elder Spears had previously filed a response to Britney's attorney's writ to remove him. But it only indicated he would be willing to give up control of his daughter's estate at some point.
It was mainly an attack on his ex-wife, Lynn. And came with conditions. One was that his legal team be paid by Britney for their efforts to hang on to the conservatorship.
A move that Rosengart would later allege was an attempt to extort $2 million from his daughter in response to her legal request to have him removed.
Britney's Attorney Responds to Jamie's Latest
Attorney Mathew Rosengart put out a statement. "This filing represents a massive legal victory for Britney Spears, as well as vindication. Having exposed his misconduct and improper plan to hold his daughter hostage by trying to extract a multi-million-dollar settlement, Mr. Spears has now effectively surrendered. There is no settlement. To the extent Mr. Spears believes he can try to avoid accountability and justice, including sitting for a sworn deposition and answering other discovery  under oath, he is incorrect and our investigation into financial mismanagement and other issues will continue."