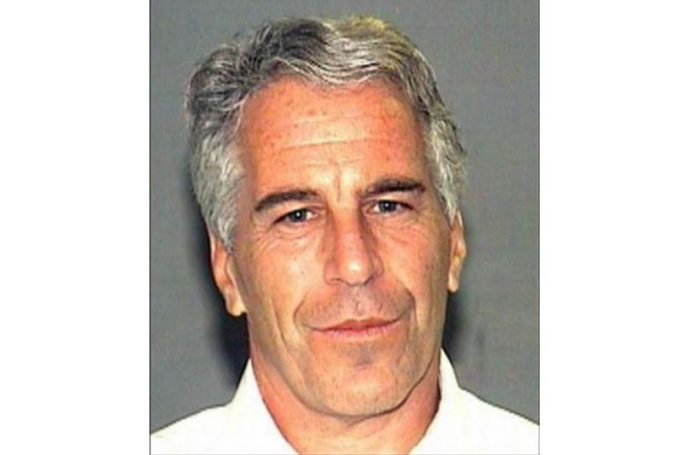 The Federal Bureau of Investigation (FBI) and the Inspector General of the Department of Justice (DOJ) are investigating the death of disgraced billionaire Jeffrey Epstein in a New York prison.
In a statement on Saturday, U.S. Attorney General William Barr said, "I was appalled to learn that Jeffrey Epstein was found dead early this morning from an apparent suicide while in federal custody."
He added, "Mr. Epstein's death raises serious questions that must be answered. In addition to the FBI's investigation, I have consulted with the Inspector General who is opening an investigation into the circumstances of Mr. Epstein's death."
Authorities found Epstein unresponsive from an apparent suicide in his cell in the Special Housing Unit at the  Metropolitan Correctional Center (MCC) in Manhattan. Responding staff requested Emergency Medical Services (EMS), which transported Epstein to a local hospital, where he was pronounced dead.
Manhattan U.S. Attorney remains committed to standing for Epstein's victims
Last month, the U.S. Attorney's Office for the Southern District of New York indicted Epstein for allegedly sex trafficking minors years ago. He pleaded not guilty and was held at the MCC awaiting trial.
Manhattan U.S. Attorney Geoffrey Berman, commented, "Today's events are disturbing, and we are deeply aware of their potential to present yet another hurdle to giving Epstein's many victims their day in Court. To those brave young women who have already come forward and to the many others who have yet to do so, let me reiterate that we remain committed to standing for you, and our investigation of the conduct charged in the Indictment – which included a conspiracy count – remains ongoing."
Medical examiner is yet to determine the cause of Epstein's death
According to reports, Epstein hanged himself. However, the NYC Office of Chief Medical Examiner is yet to determine the cause of Epstein's death.
"There is no official cause of death yet. The medical examiner has to do their job.  We are investigating the cause of death and we have an open case, according to a spokesman for the NYC Office of Chief Medical Examiner.
Late in July, it had been reported that authorities found Epstein in a fetal position in his cell. He was semiconscious and had marks on his neck.
Epstein is a registered offender in Florida, where he pleaded guilty and served a 13-month sentence for procuring a person younger than 18 for prostitution and felony solicitation of prostitution. Then-U.S. Attorney for Miami, Alex Acosta granted him a federal non-prosecution agreement. Acosta resigned as Secretary of the U.S. Department of Labor (DOL) last month amid criticism over his previous handling of Epstein's case.